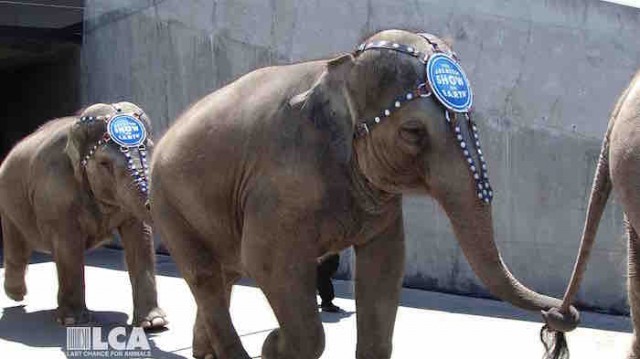 Flash back to Easter Sunday, 1882.
At Madison Square Garden in New York City, P.T. Barnum introduced Jumbo, a large African elephant, into his act. Over the next 134 years, elephants became synonymous with the circus.
Flash forward to May 1, 2016.
After decades of protests by LCA and other groups, Ringling Bros. took a giant Pachyderm step in the right direction by permanently removing elephants from their circus acts. Ringling Bros. gave circuses around the world a loud wake-up call.
What's wrong with elephants in captivity?
Over the last decade, scientists have discovered that elephants are among the most intelligent animals on the planet. Researchers have witnessed elephants using teamwork to find food, making tools to shoo flies, and expressing a range of emotions from triumph to grief.