Internship Opportunities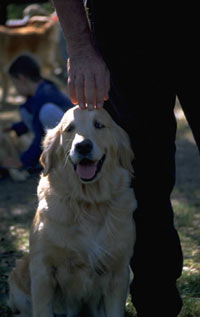 The following internships are available only at LCA's West Hollywood, California, headquarters:

Investigations Intern*
Assist with field investigations including witness interviews and surveillances.

Conduct online, courthouse, and other types of research.

Write reports.

Perform data entry.

Respond to inquiries.
* Candidates must be willing to travel and to strictly adhere to LCA's confidentiality agreement.

Campaigns and Media Intern
Author website content.

Assist in the coordination of demonstrations and other events.

Perform community outreach by tabling, giving humane education presentations, etc.

Generate letters to the editor of local and national newspapers and periodicals.

Solicit photo donations for use in the organization's publications.

Conduct online research.
Development Intern
Prepare mailings.

Produce correspondence.

Create spreadsheets.

Conduct on-line research.

Assist with vehicle donations program.

Perform analyses of donor giving.

Conduct grants research.

Assist with special programs.
Membership and Volunteer Intern
Assist the Director of Operations with financial duties including the production of projection sheets and budget analyses.

Perform financial, online, and other types of research.

Integrate website and office functions.

Perform computer networking.

Contacting volunteers regarding upcoming events.
If you are interested in any of the internship opportunities listed above, please send a résumé and cover letter to:
Internship Coordinator
Last Chance for Animals
8033 Sunset Blvd #835
Los Angeles, CA 90046
Fax: 310-271-1890
E-mail: This email address is being protected from spambots. You need JavaScript enabled to view it.?subject=Internship%20Opportunities%20-%20Kids%20&%20Teens">This email address is being protected from spambots. You need JavaScript enabled to view it.

Be sure to indicate to which department you are applying. Please note that the aforementioned descriptions are mere overviews; we are happy to tailor internships to the particular interests and backgrounds of applicants. Should you have any questions, feel free to contact us at 310-271-6096 x27 or via e-mail at This email address is being protected from spambots. You need JavaScript enabled to view it.?subject=Internship%20Opportunities%20-%20Kids%20&%20Teens">This email address is being protected from spambots. You need JavaScript enabled to view it..