LCA Blog
Blog for Last Chance for Animals, an international non-profit dedicated to ending animal cruelty and exploitation.
Join LCA's 33rd Annual Fur-Free Friday Protest in Beverly Hills, CA on November 29!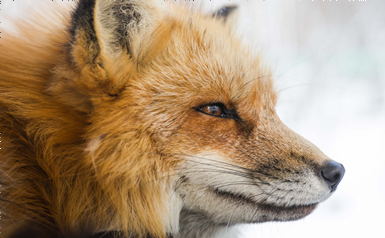 LCA's 33rd Annual Fur-Free Friday protest in Beverly Hills, California will be held on November 29! Join LCA in protesting fur on the biggest shopping day of the year: Black Friday!
Get into the cruelty-free spirit and join LCA, along with actress Donna D'Errico and a coalition of animal rights organizations, in educating shoppers about the horrors of the fur industry and urging people not to buy fur.
California recently outlawed fur with the passage of AB 44. Join LCA in demanding fashion brands go fur-free—not just in California, but worldwide!
Speak out against the brutal fur industry!
WHAT: LCA's 33rd Annual Fur-Free Friday Protest - Click here to RSVP!
WHEN: Friday, November 29, 2019 - 11:00 am - 1:00 pm
WHERE: Beverly Gardens Park (9439 Santa Monica Blvd, Beverly Hills, CA 90210)
* Protesters will meet at 10:45 am before proceeding to the route.

* Free "Fur Is Cruel/Go Fur Free" t-shirts will be provided to the first 150 protesters who show up to protest.
* Posters, banners, and handouts will be provided.
No Fur-Free Friday protest in your area? Downloand and print posters and brochures to host your own!
With your help, activists around the world will send a strong, clear message on Fur-Free Friday 2019: The cruel fur industry must end!
Click here to learn more about the cruel fur industry.
Stay Informed
When you subscribe to the blog, we will send you an e-mail when there are new updates on the site so you wouldn't miss them.