JOIN LCA'S 2017 FUR FREE FRIDAY PROTEST
On the Busiest Shopping Day of the Year – The Day after Thanksgiving!
WHAT: LCA's Fur Free Friday Protest 2017
WHO: Compassionate people who are against the cruelties inflicted on fur-bearing animals
WHY: Protest the fur industry on the busiest shopping day of the year!
WHEN: Friday, November 24th, 2017 | 11:00 AM -1:00 PM
WHERE: Beverly Gardens Park, NW corner of N. Beverly Dr. and Santa Monica Blvd, Beverly Hills, CA, 90210. Protestors will meet in park before proceeding to protest route (Click here for map).
***Parking:
Beverly Canon Gardens Parking Structure (First 2 hours free, $3 for additional 30 minutes) 240 N Beverly Dr. Beverly Hills, CA.
There will also be street parking available in the nearby residential neighborhoods (make sure to read signs carefully), as well as metered parking near Beverly Gardens Park.
Each year, approximately 50 million animals raised on fur farms around the world are killed for their pelts. This number does not include over a billion rabbits that are killed annually. This year's Fur-Free Friday protest will educate and spread awareness to shoppers about the horrors of the fur industry. Please come to speak out on behalf of the billions of animals killed each year for their fur and the cruelty inflicted on them. If you have any questions about participating in this year's protest please email
This email address is being protected from spambots. You need JavaScript enabled to view it.
. The Facebook event page for the protest can be found
here
.
Posters, handouts, and t-shirts will be provided
PAST FUR FREE FRIDAY PROTESTS
On November 25,

2016, Last Chance for Animals once again turned Black Friday, the busiest shopping day of the year, into Fur Free Friday!
The Friday after Thanksgiving 2016, LCA co-hosted the annual Fur Free Friday demonstrations in the Los Angeles area along with a coalition of animal rights groups. LCA was the first organization to hold Fur Free Friday protests in L.A. 30 years ago. Since then, the event has grown into a national tradition, with protests scheduled across the United States.
More than 1 billion rabbits and roughly 50 million other fur-bearing animals—including dogs, cats and foxes—are brutally killed each year for the sake of vanity. The animals are beaten, electrocuted and skinned alive. People are often surprised to learn that fur trim, keychains and other items assumed to be fake fur are actually animal fur, even when labelled "faux." On Fur Free Friday, LCA and other organizations and activists educated throngs of consumers about the cruel fur industry and urged them from not to buy fur products.
Fur Free Friday 2016 Photo Gallery
Fur Free Friday Los Angeles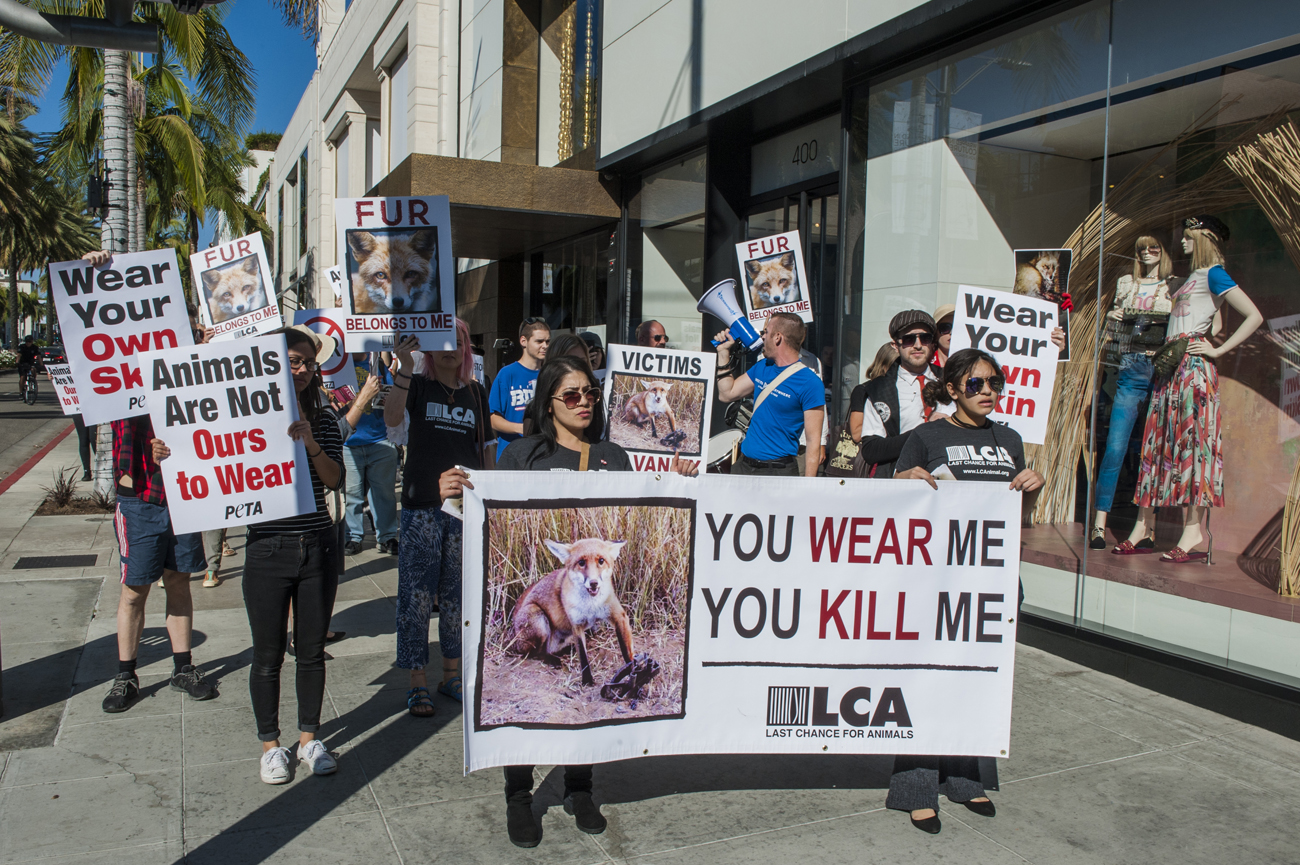 Fur Free Friday San Diego
Fur Free Friday Nashville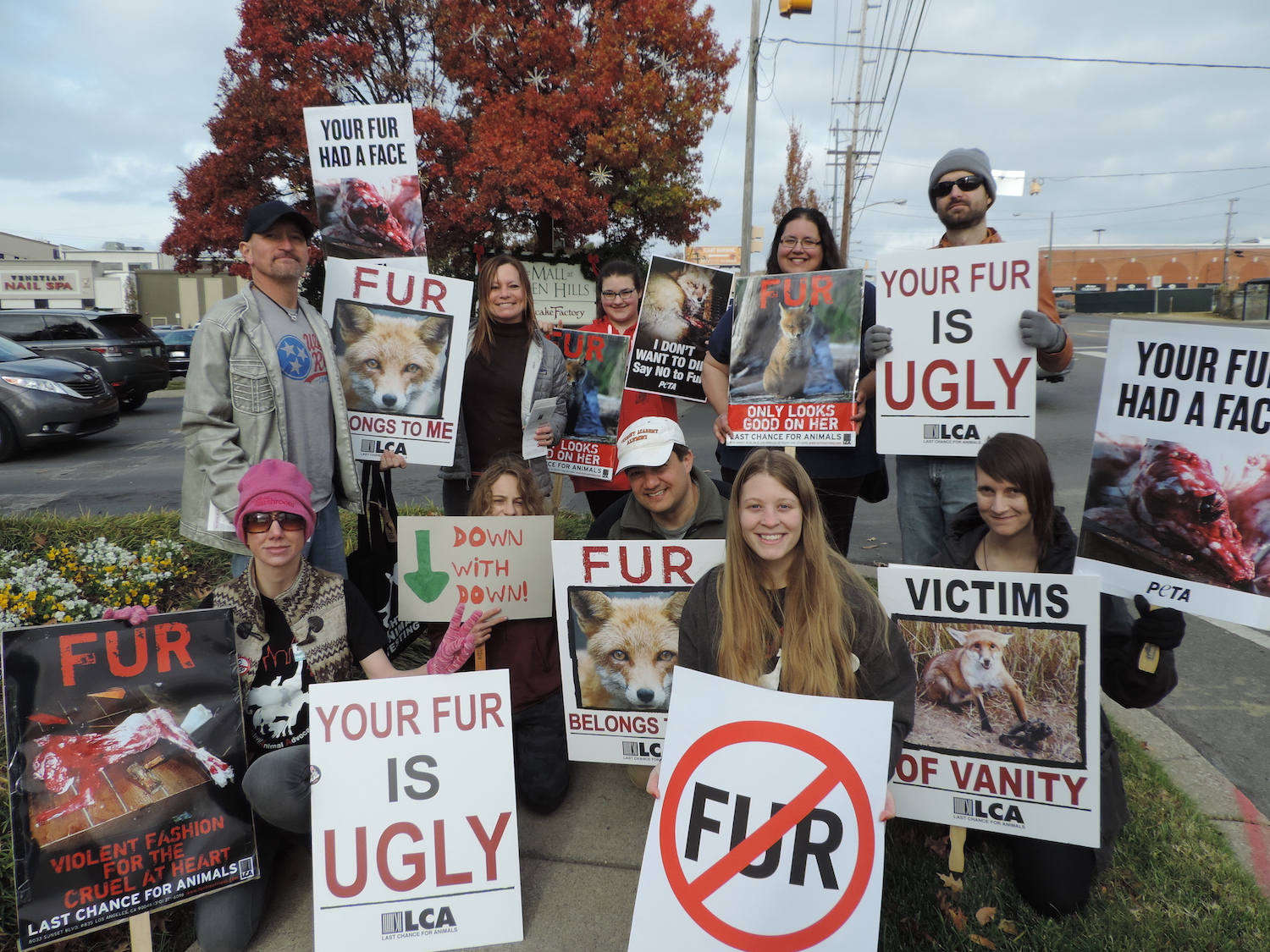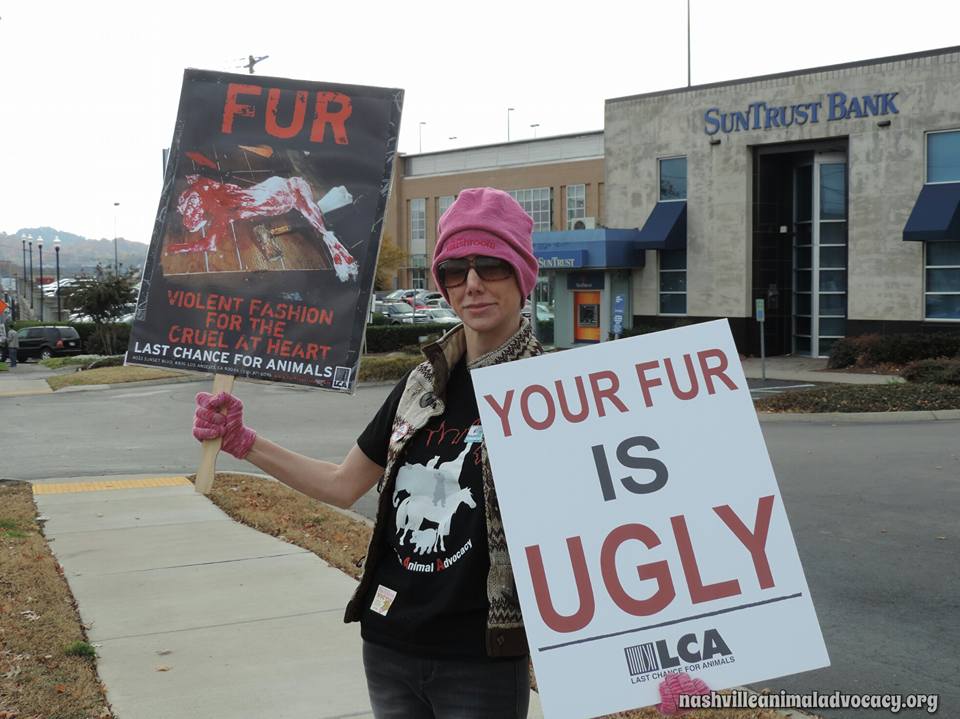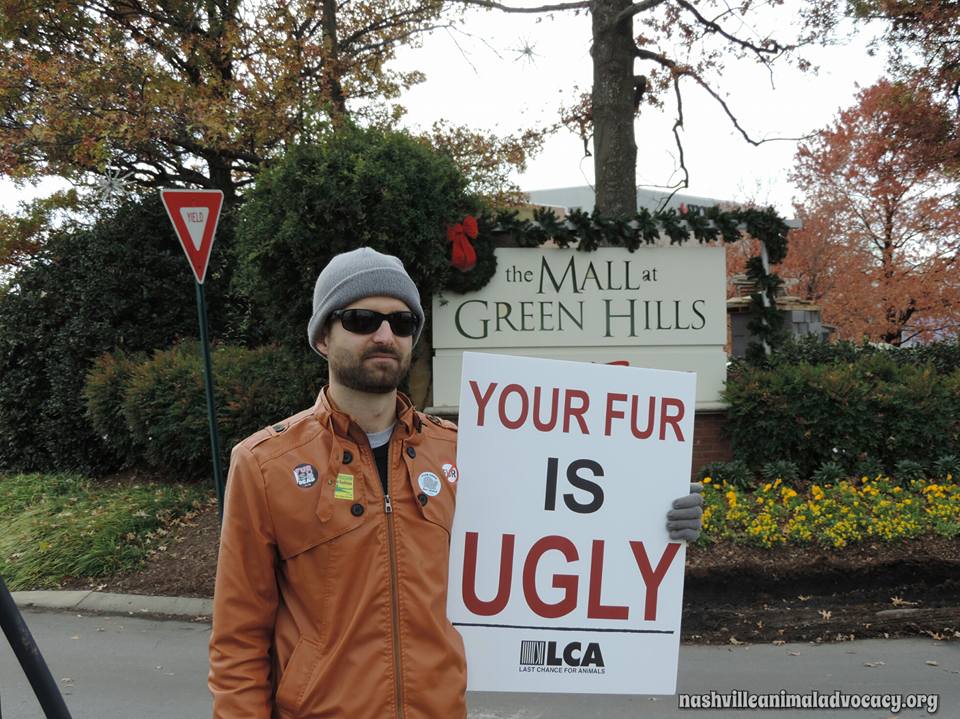 Want to host an anti-fur demonstration? Download and print the posters and fliers here:
Learn more about: Fur Trade Facts