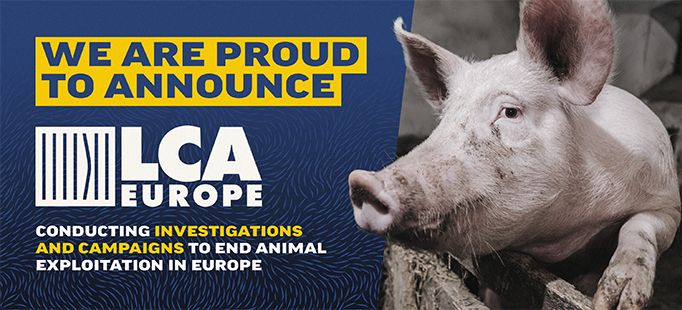 WE ARE PROUD TO ANNOUNCE LCA EUROPE!
May 2023 - We are excited to announce our newest division, LCA Europe, based in Italy. LCA's mission is to expose the truth about animal abuse with the goal of improving the way animals are treated. LCA Europe will expand upon LCA's commitment to eradicating animal suffering.
LCA Europe has a dedicated team conducting new investigations and campaigns since November 2022. Every sentient being has the right to be safe and free to live the life they were meant to live.
Over the years, LCA has spread its wings conducting investigations and campaigns in several countries. Whether fighting on behalf of the belugas held in captivity in Canada, advocating for an end to the dog meat trade in South Korea, or saving the mountain gorillas in Virunga, LCA is unwavering in our goal to fight for those that can't fight for themselves. Everything we do is made possible by your support.
LCA Europe is already at work and we will be releasing the first investigation soon.
Welcome LCA Europe!