Costa Rica Puppy Mill Investigation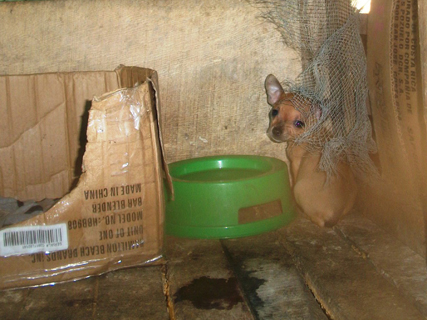 Terrified Chihuahua in Costa Rica puppy mill JANUARY 2012 - Costa Rica's animal protection and rescue community is in a battle with the Costa Rican government to put an end to puppy mills. Their goals are to get government officials to acknowledge the existence of puppy mills in Costa Rica and to demand the Servicio Nacional de Salud Animal's (SENASA) enforcement of the current meager laws that exist to protect dogs and puppies. The laws that specifically need to be enforced require anyone who has more than 10 unaltered animals to get a permit from the Ministry of Health and to provide adequate shelter, socialization, veterinary care and vaccinations for the animals.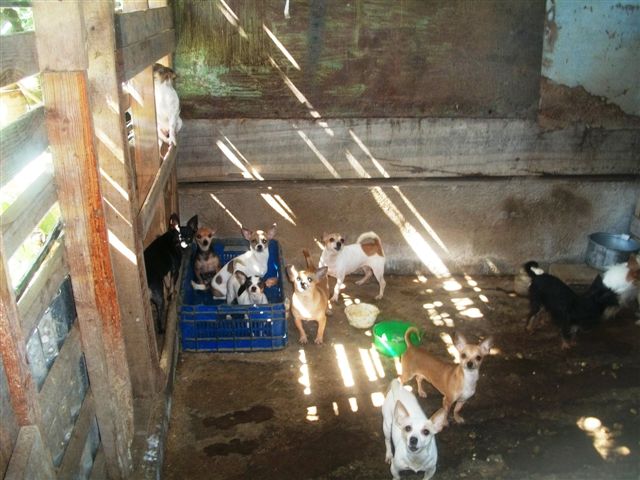 Dogs and puppies living in feces and urine soaked makeshift kennels
Tired of waiting for their politicians and law enforcement to act, a coalition of Costa Rican groups, including Costa Rica Guau contacted LCA for help to obtain video footage that SENASA could not ignore; irrefutable evidence of the cruel, unsanitary and illegal conditions at the mills; such as:
rat infested makeshift kennels covered with feces

no protection from weather extremes

no opportunities for exercise or socialization

mother dogs forced to whelp their pups in overcrowded dirt enclosures
LCA's President and Founder, Chris DeRose, traveled to Costa Rica and went undercover to document the inhumane conditions at four separate mills. The undercover footage was provided to major news outlets and delivered to SENASA. Because DeRose was able to obtain video evidence of the deplorable conditions of one mill in particular, SENASA was forced to send officials to investigate the mill. "This mill will be closed down," said Deborah Portilla from Costa Rica Guau.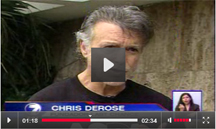 LCA's Chris DeRose on Telenoticias 7 in Costa RicaSENASA claims they can not make seizures of animals due to lack of formal complaints. However, each time formal complaints are made, they are leaked to the millers and when an inspector finally shows up at a mill, there are no violations visible. "We would be on our way to rescue the dogs and puppies but realized we could not count on SENASA to make a seizure, either because of bureaucracy or personal corruption," said Portilla.

LCA's DeRose met up with The Dog Whisperer's Cesar Milan in Costa Rica and discussed the issue of puppy mills. In 2010, LCA took Cesar undercover to his first puppy mill, which was documented in a special National Geographic episode, "Dog Whisperer – Inside Puppy Mills." Since then, Cesar has been an outspoken opponent of puppy mills and recently recorded a Costa Rican public service announcement for Adopt, Don't Shop!, educating people NOT to buy puppies that come from puppy mills.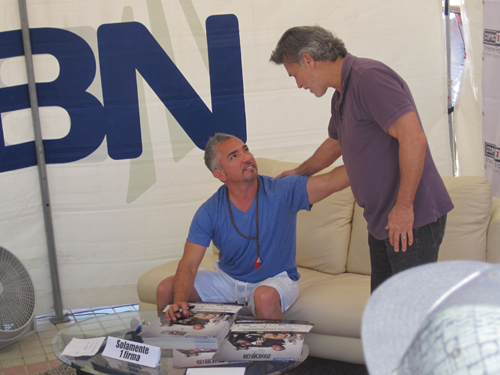 The Dog Whisperer, Cesar Milan, and LCA's Chris DeRose in Costa RicaCosta Rica's lack of strict animal welfare laws and the lack of support from authorities are two of the main factors in the puppy mill crisis besides consumer ignorance. LCA will continue to work with groups in Costa Rica to educate the public and put a stop to puppy mills in Costa Rica.

Watch the news story.