Victory: Sheriff Pleads Guilty Setting Precedent for Cockfighting
In August 2005, LCA's Special Investigations Unit (SIU) undercover investigator met with Agents from the FBI, Office of Inspector General (OIG), and a US Attorney in Virginia, to discuss LCA's cockfighting investigation into the "Little Boxwood Sportsman Club" in Stanley, VA.
At Boxwood our investigator had witnessed illegal gambling and other activities associated with organized animal cruelty. Based on his report, the authorities opened a joint criminal investigation into Boxwood in conjunction with LCA, the FBI, and the Virginia OIG. LCA's operative, working with undercover agents from these agencies, infiltrated Boxwood posing as gamblers and cockfighters.
Boxwood, one of the oldest names in cockfighting in the country, had been around for nearly 70 years. "The cockpit" attracted people from Maryland, Delaware, Pennsylvania, New York, New Jersey, Kentucky, North Carolina, South Carolina, Tennessee, West Virginia, and Virginia. Even a congressman from California was known to visit the pit. In order to attend, all one had to do was purchase a "membership" at the gate from the Virginia Gamefowl Breeders Association [through this case, the VGBA was disbanded]. For a nominal fee, one could purchase a membership and any individual could gamble on the fights or fight chickens themselves. It was common for families with young children to make a day of the events there.
Over the next 18 months, LCA's undercover operative made 39 trips to the infamous pit. Cockfighting is a cruel, gruesome event. Our investigator witnessed roosters whose bodies had been slashed by razor sharp "gaffs," resulting in severe injuries, if not immediate death. He said, "On numerous occasions I saw birds with perforated air sacs, bleeding and struggling to breathe." The fights at Boxwood would last 3 to 5 minutes in the main cage. If a bird survived in that arena, it would be tossed into the "drag pit" to finish their fight to the death.
During the investigation, LCA's operative wondered why the activities at Boxwood had not been stopped by the Page County Sheriff's Department. To get to Boxwood, our investigator had driven past a deputy sheriff's residence, right down the street from the cockfighting ring. Eventually one of the agencies investigators recorded the "cockpits" organizers describing how he bribed the local Sheriff to continue their operation. In the secretly recorded conversation, a local resident, Albert Taylor [later convicted] described as a long time local member of the Republican Party, mentions the police protection to several cockpit organizers and the undercover agent: "The only thing Presgraves told me is his position hasn't changed. We don't have to worry about the Sheriff investigating or shutting down the pit. I'm sure if he [Sheriff Presgraves] don't get pressure too… I'm sure if he gets any pressure, we'll know unless somebody hangs onto his fu**in' elbow." Taylor added, "[to protect Boxwood] I'll make a donation… and he can put that in his coffers."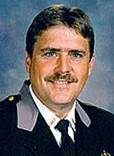 Former Page County Sherriff Daniel PresgravesThe information and undercover video of bird fighting and illegal gambling conducted at Boxwood, which was obtained by LCA and State and Federal investigators, lead to a historic raid on the facility on May 29, 2007. The operators of Boxwood were arrested and charged with a myriad of crimes relating to animal fighting and gambling.
Then on October 21, 2008, Sheriff Presgraves was indicted on 22 counts, including a racketeering charge that outlined the alleged bribe and various other accusations, including the sexual assault of female employees at the sheriff's office. On Friday, September 9, 2009, Presgraves [since resigned from the Page County Sheriff's Department] pleaded guilty in U.S. District Court in Harrisonburg to the racketeering charge.
For the first time in United States history, the newly legislated Animal Fighting Venture Prohibition Law (U.S. Code – Title 7, Chapter 54, Section 2156) was utilized to win convictions in this case and close down a long-standing institution that made its bread and butter from the systematic abuse of animals. This law and the convictions of these individuals, along with the work of LCA's SIU in conjunction with state local law enforcement, will have far-reaching effects in the battle to save animal's lives and change the way society thinks about the ramifications of cruelty to animals, especially when it comes to so-called "sport."

Learn more about: Cockfighting