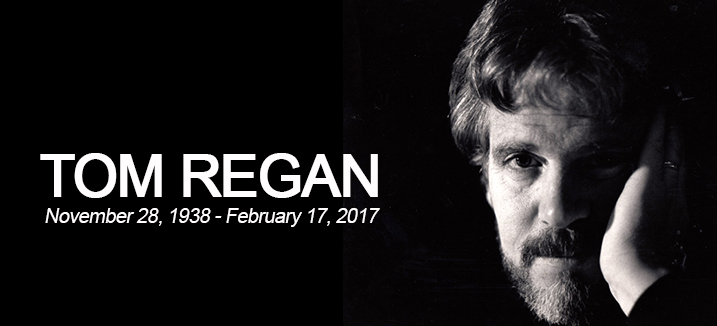 In Memory of
A Founding Father of Animal Rights
It is with great sorrow that LCA announces the passing of one of the founders of the animal rights movement, and an extraordinarily brave, compassionate man: Tom Regan.
Philosopher, professor, ethics pioneer, and longtime good friend, Tom wrote Pulitzer Prize-nominated books like The Case for Animal Rights and Empty Cages.
Tom was among the first academics to acknowledge that, just like humans, animals have certain inalienable rights that should not be taken away, under any circumstances -- including for human experimentation. While others made excuses for the horrors of vivisection, Tom demanded change.
Tom served as keynote speaker at Last Chance for Animals' World Day for Lab Animals on April 24, 1988 at the University of California, Los Angeles (UCLA) campus. He spoke just after LCA had executed the now-infamous break-in at UCLA's brain research lab to expose horrific experiments on cats.
Tom's speech that day - titled The Sword of Justice, the Torch of Reason - has been called the most powerful animal rights speech ever given.
An excerpt from his half-hour-long speech:
"To all you good, decent people currently in the vivisection industry, we issue this healing call: Lay down your weapons. Lay down your scalpels and prods. Lay down your Pavlovian slings and restraint chairs. Lay down your stereotaxic devices and your rodent guillotines. Lay down your wires that shock and plates that burn. Lay down your tanks that drown and chambers that deprive. Lay down your sutures that blind and vices that crush. Lay down these weapons of evil and join with us, you scientists who are brave enough and good enough to stand for what is just and true."
Tom, you were a true hero for animals. The world will never forget you.