CC Baird and The HBO Documentary, "Dealing Dogs"
Released in 2006, the HBO documentary Dealing Dogs follows "Pete", an LCA investigator who worked undercover for six months at C.C. Baird's dog kennel in Arkansas. Baird was a Class B dealer who supplied random-sourced dogs to laboratories for animal research. The investigation lasted six months and exposed widespread animal neglect and abuse at Baird's kennel and a network of stolen pets being sold to laboratories for animal research.
Watch the full-length documentary here: (WARNING: Graphic Content)
Dealing Dogs - Background Information
C.C. Baird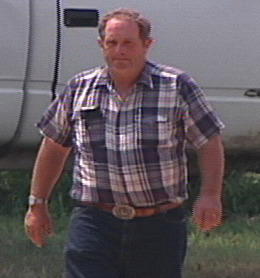 Chester Clinton (C.C.) Baird, Jr. grew up in Williford, Arkansas. Married to his wife, Patsy, for 40 years, the two have 5 daughters and 8 grandchildren. C.C. received a bachelor's degree in math, but became a Class "B" dealer and completed his first sale in 1990. Prior to being charged with hundreds of violations of the Animal Welfare Act and losing his Class "B" license, C.C. was also a minister of the Bettistown Church of Christ in Arkansas.
In 1997, Baird was convicted of violating the Animal Welfare Act (AWA) and fined $5,000. The charges against him include: failing to maintain complete records showing the acquisition, disposition, and identification of animals from January 1992 through June 1994. Baird also is charged with acquiring "random source" dogs in violation of the AWA from January 1992 through May 1993.
In 2002, LCA began an investigation into C.C. Baird and his facility, Martin Creek Kennels, by sending an investigator named "Pete" undercover.
Baird faced hundreds of violations of the Animal Welfare Act
As a result of LCA's undercover investigation, in March 2004, the USDA/APHIS filed a 108-page complaint against Baird, consisting of hundreds of violations of the Animal Welfare Act. Some of the violations in the complaint include:
"Severe mistreatment and neglect of a multitude of animals"

"Falsification of health certificates of dogs and cats that the respondents sold to research facilities"

"Multitudinous recordkeeping deficiencies and instances of noncompliance with the barest standards of care, husbandry, and housing for dogs and cats"

"These respondents have continually treated hundreds of animals cruelly and inhumanely in myriad ways including failure to provide them with the most basic needs: sufficient and nutritious food, potable water, safe shelter, and adequate veterinary care."

CC Baird "has a history of previous violations of the Act and regulations…who was previously found to have violated same regulations. Mr. Baird has knowingly disobeyed the cease and desist letter issued by the Secretary in Mr. Baird's previous case."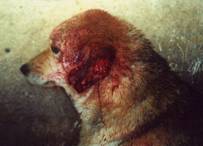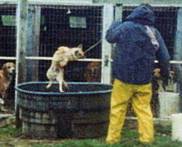 In January 2005, a settlement was reached in Baird's civil case. The consent decision was finalized on January 28th and permanently revoked Baird's USDA license and slapped him with a fine of $262,700, the largest fine ever imposed by the USDA/APHIS.
Baird Faced Criminal Charges
As part of his criminal case, on August 30, 2005, Baird pleaded guilty to felony charges of conspiracy to launder money in an operation involving the sale of dogs and cats to research laboratories.
Baird's guilty plea stems from his role in mail fraud, in which he violated the Animal Welfare Act by transferring dogs and cats to research facilities with false acquisition records through his facility, Martin Creek Kennels. The charge against Baird is punishable by up to 10 years in prison and a fine of more than $5 million.
Baird's wife, Patsy, a USDA-licensed Class "A" dealer (animal breeder) and owner of breeding facility Pat's Pine Tree Farm, pleaded guilty to misprision of felony mail fraud. The Bairds consented to criminal forfeiture of $200,000 and approximately 700 acres of land -- which includes their residence and former dog and cat kennels -- in Sharp County, Arkansas, valued at $1.1 million. They also agreed to pay approximately $42,400 in partial reimbursement of investigative costs as directed by the USDA, which will reimburse animal rescue groups that took custody of animals seized from Baird's property.
Read about the FINAL SENTENCING of C.C. Baird.