Civil Disobedience Planned to Save the Animals!
Join LCA in Protesting Australia's Love Animal Export!
Rupert Murdoch, an Australian-American global media tycoon, is the major shareholder, chairman, and managing director of the media conglomerate News Corporation. Some of the papers owned by News Corporation are biased against animal issues and activists. They print defamatory and inaccurate stories that are anti-animal and anti-activist, particularly on the issue of live animal export. Murdoch is a powerful man whose voice could end the unnecessary suffering of millions of animals. We must get his attention and demand he speak out!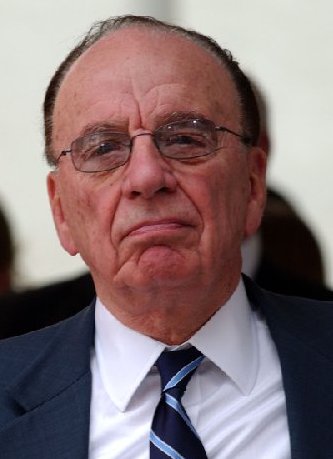 Rupert Murdoch

Please join LCA in protesting live animal export at the News Corporation's Annual General Meeting on Friday, October 21, 2011. LCA is planning civil disobedience (details to be provided at the training) to demand that Murdoch watch the horrifying tape of live animal export, take an official stance against live animal export, and release a statement to the media condemning live animal export. If you are not comfortable taking part in civil disobedience LCA urges you to still attend the protest and show you support a ban on live animal export.

The week prior to the protest Chris DeRose, President and founder of LCA, will conduct a training on civil disobedience. For over three decades, Chris DeRose has been an international leader in the animal rights movement. He has lead and participated in civil disobedience countless times. This training will answer all of your questions and prepare you to use civil disobedience successfully to fight for the animals.
Civil Disobedience Training with Chris DeRose
WHERE: Cheviot Hills Recreation Center, Clubroom 3
2551 Motor Ave Los Angeles, CA 90064

WHEN: Wednesday, October 12, 2011 7pm-9pm

RSVP: Click here to RSVP

DOWNLOAD LCA'S CIVIL DISOBEDIENCE MANUAL


Protest Live Animal Export at the News Corp AGM

WHERE: Fox Studios, corner of Pico and Motor
10201 West Pico Boulevard Los Angeles, CA 90035

WHEN: Friday, October 21, 2011 10:30am-12:30pm

RSVP: Click here to RSVP