LCA Blog
Blog for Last Chance for Animals, an international non-profit dedicated to ending animal cruelty and exploitation.
5 Tips to Protect Your Pet from Being Stolen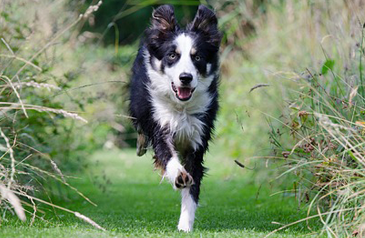 Observed annually on February 14 — a day that sees a noticeable uptick in pet thefts — Pet Theft Awareness Day is now only a week away, and there's no better way to prepare than by learning how you can protect your pet from being stolen!
All it takes is a few seconds for your dog or cat to be taken — snatched from your yard or dragged off of your front porch. In fact, in the time it takes you to read this sentence, someone could have stolen your pet!
LCA first created National Pet Theft Awareness Day in 1988 to raise awareness for the issue of pet theft and to educate the public on how best to protect their companion animals.
Keep your furry, four-legged friends safe with these five tips for keeping your pets out of the hands of unscrupulous thieves!
1. Never leave your pets unattended
This may seem fairly obvious, but pets are commonly left in front- or backyards without a second thought. Never leave your pets unsupervised, even in your own yard. When you are not at home, it is also best to keep your pets indoors to minimize the chances of them being taken.
2. Properly ID your pets
Make sure your pet is easily identified with a collar and up-to-date tags. If your pet ever goes missing or is lost, having your contact information securely attached to your pet by way of an ID tag greatly increases the chances of them being returned to you. The ID tag should include your pet's name, your name, your phone number, and your address. Pet owners are also encouraged to get their companion animals microchipped. Microchips are tiny chips that are inserted between your pet's shoulder blades for the purpose of electronic identification. If your dog or cat is ever taken to a vet or to an animal shelter/pound, your pet will be scanned for a microchip and be traced back to you.
3. Maintain up-to-date records
In the unfortunate event your pet does go missing or is stolen, make sure you have documentation proving you're the pet's owner and up-to-date records — such as a photo and a written description of your pet — on you at all times. Also make sure your companion animals are properly vaccinated.
4. Keep your eyes open
Simple yet incredibly important, always be aware of strangers in your neighborhood and never hesitate to report anything strange, unusual, or out of place to local law enforcement and animal control. This includes suspicious neighborhood activities or a surge of missing pets in your area as this could be evidence of a pet theft ring.
5. Spay and neuter your pets
While fixed animals are less likely to wander away from home, getting your pet spayed or neutered may also help to deter thieves looking to steal your dog as they present zero value to backyard breeders and puppy mills.
For more information on pet theft please visit www.StolenPets.com.
Photo: Pixabay
Stay Informed
When you subscribe to the blog, we will send you an e-mail when there are new updates on the site so you wouldn't miss them.