LCA Blog
Blog for Last Chance for Animals, an international non-profit dedicated to ending animal cruelty and exploitation.
BREAKING: Mayor Signs Landmark Animal Rights Legislation Into Law!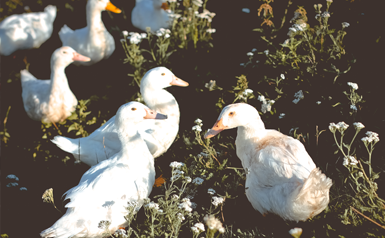 On Monday, November 25, 2019, New York City Mayor Bill de Blasio signed a landmark package of animal protection measures into law, promoting animal welfare throughout the five boroughs.
---
Legislation included in the historic animal package enacted into law are Intro 1378A, a bill that bans the sale of cruel force-fed foie gras; Intro 1202A, a bill to stop pigeon poaching; Intro 1425A, the carriage horse heat relief bill; and Intro 1478A, a bill that creates a Mayoral Office of Animal Welfare, among others.
In a press release, Mayor de Blasio said: "I'm proud to sign this legislation that further solidifies our commitment to the humane and fair treatment of animals across our city....I look forward to continuing our work with elected officials and communities to protect animals and built on New York City's leadership in animal rights."
LCA is thrilled to be part of the coalition, led by Voters for Animal Rights, that has worked tirelessly to see the foie gras ban passed. New York City is now the largest city in the world to ban foie gras and violators of the ban will be found guilty of a misdemeanor and face up to $1,000 in fines, plus up to one year in jail.
The coalition is grateful to Council Member Carlina Rivera for championing Intro 1378A through the City Council, Speaker Corey Johnson for including it in his incredible animal package, and to all bill sponsors, the NYC Council, and Mayor de Blasio for signing it into law. Thank you to all that testified before the City Council and to those who reached out to their council members in support of the foie gras ban—the coalition couldn't have done it without your help!
Photo: Unsplash
Stay Informed
When you subscribe to the blog, we will send you an e-mail when there are new updates on the site so you wouldn't miss them.