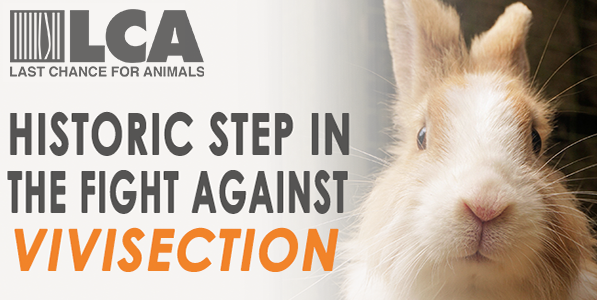 Today, June 22, 2016, President Barack Obama signed historic legislation that will spare tens of thousands of animals from the barbaric and unnecessary torture of chemical testing.
The Frank R. Lautenberg Chemical Safety for the 21st Century Act is a much-needed overhaul of the archaic Toxic Substances Control Act (created 40 years ago) and will steer chemical testing away from animal experimentation and toward newer, innovative and cruelty-free methods. Animal testing is notoriously unreliable, so this move benefits humans AND animals.
The new act requires that alternatives be looked into BEFORE resorting to testing toxic substances on animals, and toughens existing animal testing restrictions. It calls for development of non-animal testing methods which, over time, will replace current animal tests.
The legislation is far from perfect because it does not ban animal testing outright. LCA believes that ALL animal testing must stop, and we are still a very long way from achieving that goal. However, this is a step in the right direction that will save many lives.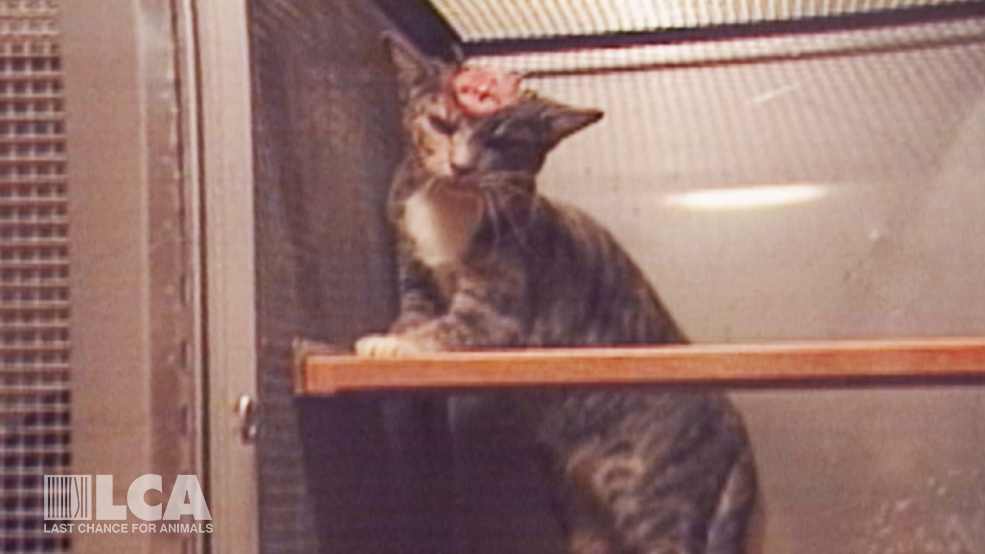 Cat with surgically-implanted device attached to brain at UCLA, 1988
LCA has been fighting animal testing (or vivisection) for well over three decades, and was among the first to bring international attention to this crucial issue. In 1988, LCA Founder Chris DeRose exposed torturous experiments on cats at UCLA's Brain Research Institute, showing the world the hidden cruelty behind laboratory doors. Since then, LCA has led countless investigations, protests, and legal actions to expose vivisection and put an end to this abhorrent practice.
LCA will continue the fight until animal testing becomes a thing of the past.