LCA Blog
Blog for Last Chance for Animals, an international non-profit dedicated to ending animal cruelty and exploitation.
February 26th is World Spay Day!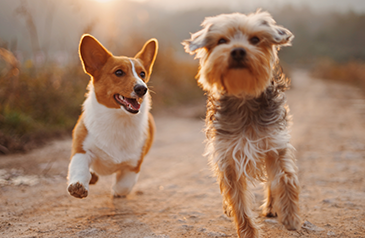 February is Spay/Neuter Awareness Month, and February 26th marks the 25th Annual World Spay Day, an international day of action that draws attention to the importance of spaying and neutering pets for the purpose of reducing the overpopulation of dogs and cats.
Each year, over 6 million companion animals wind up in pet shelters across the nation; the lucky ones are adopted out into loving, forever homes.

Unfortunately, each year, approximately 1.5 million dogs and cats will not be adopted out and must be euthanized due to overcrowding and lack of available homes. Homeless dogs and cats that are not picked up by animal control and taken to pet shelters generally suffer lonely, difficult lives on the streets. Sadly, many stray dogs and cats suffer from diseases, malnourishment, or are hit and killed on busy streets.
The two primary causes of dog and cat overpopulation are over breeding, which is common among puppy mills and backyard breeders, and not spaying/neutering your pet. When left to freely reproduce, in just six years an unspayed female dog can be the source of 67,000 puppies, while an unspayed female cat and her young can produce 360,000 kittens!
If you haven't spayed/neutered your pets, World Spay Day presents the perfect opportunity as many clinics are offering free or low-cost spay and neuter services. Check with spay and neuter clinics in your area to see what specials they are running!
Click here for more information on pet overpopulation.
Photo: Unsplash
Stay Informed
When you subscribe to the blog, we will send you an e-mail when there are new updates on the site so you wouldn't miss them.