LCA Blog
Blog for Last Chance for Animals, an international non-profit dedicated to ending animal cruelty and exploitation.
LCA Launches 'FBI Tracks Animal Cruelty' Campaign Urging Participation in National Animal Cruelty Database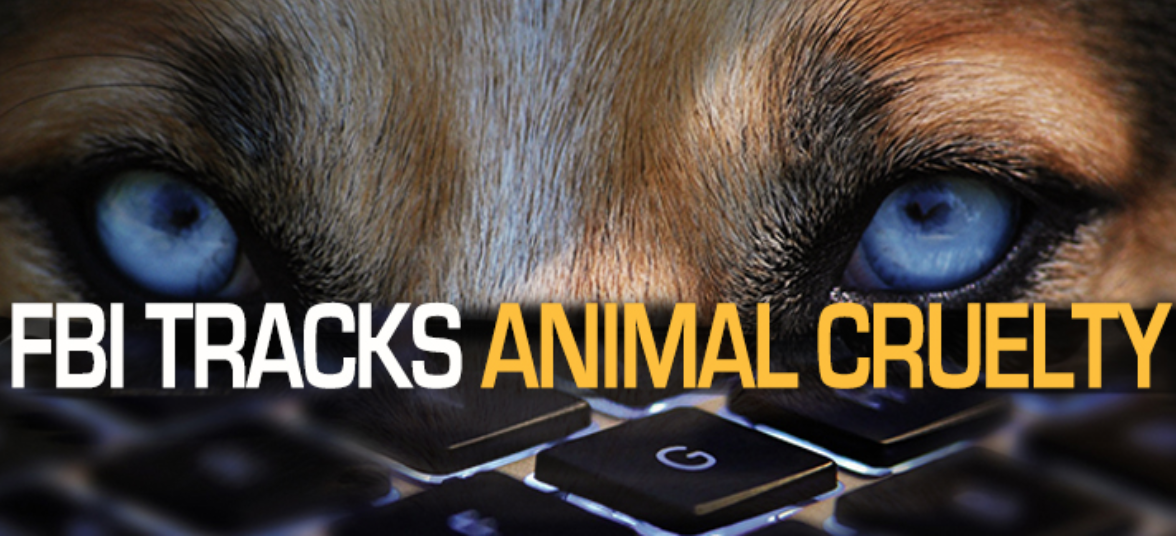 LCA has just launched the FBI Tracks Animal Cruelty campaign to support the FBI's effort to record all incidents of animal cruelty in the United States -- and your help is needed!
The new campaign urges law enforcement agencies across the country to join the FBI's National Incident-Based Reporting System (NIBRS), the only national database that tracks crimes against animals. By tracking animal cruelty, the FBI can identify patterns and prevent future crimes from occurring.
The FBI began recording animal cruelty via the NIBRS system on January 1, 2016. Previously, animal crimes were simply listed as "other," using the outdated Summary Reporting System (SRS). In contrast, the NIBRS system includes four categories of animal cruelty: gross neglect, torture, organized abuse (such as dogfighting and cockfighting), and sexual abuse (bestiality). Animal cruelty crimes are now listed in the database as Group A offenses, which is the same category as arson, rape and murder.
Currently, just one-third of the country's law enforcement agencies participate in NIBRS, so most animal cruelty is not being tracked at a federal level. Some of the most populous states in the U.S. -- including New York, California and Florida -- do not participate in NIBRS at all.
"People who torture and kill animals are very prone to violence against people if gone unchecked," said LCA Founder and President Chris DeRose. "The FBI database will help track down animal abusers before their behavior worsens – but the system will only work if all law enforcement agencies participate, which is what LCA is working to achieve."
WHAT YOU CAN DO:

1. Go to FBITracksAnimalCruelty.com to learn whether your state law enforcement agencies report to NIBRS, and who to contact if they do not.
2. Share this blog with others and urge them to get involved.
3. Make a donation today to help LCA continue fighting animal abuse.
Stay Informed
When you subscribe to the blog, we will send you an e-mail when there are new updates on the site so you wouldn't miss them.