LCA Blog
Blog for Last Chance for Animals, an international non-profit dedicated to ending animal cruelty and exploitation.
New Bill Could Ban Commercial Fur Trapping in California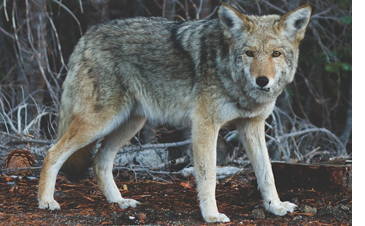 On the heels of Senator Gabbard announcing the introduction of legislation that would ban the manufacture and sale of fur in the state of Hawaii, Assemblymember Lorena Gonzalez (D-San Diego) has submitted Assembly Bill 273, which would prohibit the state of California from issuing fur trapping licenses.
Each year, thousands of fur-bearing animals are cruely captured and killed for their pelts. During the 2017-18 trapping season, the Department of Fish and Wildlife issued 133 commercial and recreational fur trapping licenses, which trappers used to capture a reported total of 1,568 animals – including 995 muskrats, 167 gray foxes, and 118 coyotes. These figures represent a whopping 215 percent increase in the harvest of fur-bearing animals compared to the 2016-17 trapping season, during which only 120 licenses were sold.
In a statement regarding the bill's filing, Gonzalez said: "Not only does the cruel fur trapping trade decimate our increasingly vulnerable wildlife populations, running this program does't even make fiscal policy sense. Taxpayers are subsidizing this unnecessary commercial activity because the cost of managing this program isn't even covered by the revenue from trapping license fees."
Gonzalez went on to explain that the price of "a single warden, proper mangement, and [the] enforcement of a fur trapping program" would cost far more than the $15,000 that was generated by trapping licenses sold during the 2017-18 season.
California has already passed statewide bans on the commercial trapping of bobcats, river otters, and red foxes. Lawmakers are also considering a bill (AB 44) that would ban the manufacture and sale of fur products throughout the state.
Photo: Pixabay
Stay Informed
When you subscribe to the blog, we will send you an e-mail when there are new updates on the site so you wouldn't miss them.