LCA Blog
Blog for Last Chance for Animals, an international non-profit dedicated to ending animal cruelty and exploitation.
New York Could Become Third State to Ban the Sale of Puppy Mill Pets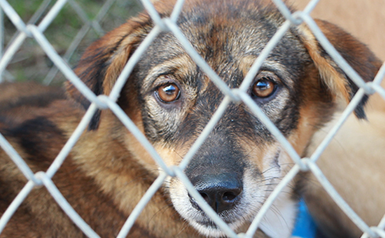 Two New York legislators — Sen. Michael Gianaris (D-Queens) and Assemblymember Linda Rosenthal (D-Manhattan) — have introduced legislation that would prohibit the sale of dogs, cats, and rabbits in pet stores across the state. If passed, the bill (S.4234/A.6298) would make New York the third state in the nation — following California and Maryland — to ban the sales of pets from puppy mills and breeders.
The proposed bill, which is currently under review by the Senate Domestic Animal Welfare Committee, would prohibit pet retailers from profiting off of the sale of animals. Pet stores would only be allowed to show animals up for adoption from licensed rescue shelters or humane societies.
"We must end the pet mill-to pet store pipeline," said Assemblymember Rosenthal in a press release. She added: "There is absolutely no reason that anyone should spend thousands of dollars on an often-unhealthy pet that was bred in abject horror when shelters and rescues statewide are bursting at the seams with healthy and innocent animals in need of "fur-ever" homes. Ending the demand for pet store animals will help to end the pet mill industry that supplies the stores."
Over the years, LCA has conducted numerous investigations into the neglect and abuse rampant in many puppy mills. Puppy mills, which are mass breeding facilities, are notorious for their filthy, overcrowded conditions and the unhealthy animals they produce. Many of the dogs sourced from puppy mills receive below standard food, minimal (if any) veterinary care, and inadequate shelter. This, combined with the inbreeding prevalent in mills, often results in animals that are often riddled with abnormalities and genetic diseases.
While Sen. Gianaris introduced similar legislation last year, supporters are optimistic S.4234/A.6298 will pass now that Democrats have control of the New York state government.
Click here to learn more about puppy mills.
Photo: Pexels
Stay Informed
When you subscribe to the blog, we will send you an e-mail when there are new updates on the site so you wouldn't miss them.