LCA Blog
Blog for Last Chance for Animals, an international non-profit dedicated to ending animal cruelty and exploitation.
Statewide Fur Ban Passes First Vote in the California Assembly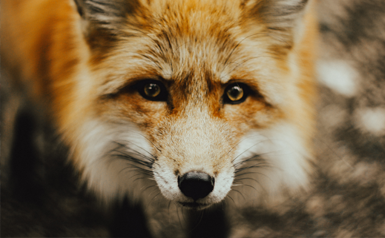 On Tuesday, March 12, California's proposed statewide fur ban — the Fur Products Prohibition Act, AB 44 — passed its first hearing in the California Assembly's Water, Parks, and Wildlife Committee with a vote of 10-4, putting California on track to become the first state in the nation to outlaw fur.
Assemblymember Laura Friedman (D-Glendale) introduced the bill, which would make it illegal to manufacture, sell, or distribute new fur products (with the exemption of fur products derived from farm animals, such as leather and shearling, and fur used for religious purposes), in December of last year.
During a press conference at the State Capitol last week, Friedman said: "From everything that we've learned about the fur industry, we know that there is no such thing as cruelty-free fur." She added, "these animals that are used in fur products are slaughtered only for their fur. They are wild animals that are raised in captivity in a way that is the opposite of what their wild nature demands."
Several California cities have already banned the sale of fur, including West Hollywood, Berkeley, San Francisco, and, most recently, Los Angeles. Numerous luxury designers like Coach, Gucci, Versace, and Michael Kors have also ditched fur for cruelty-free faux alternatives.
Click here to learn more about the fur trade and LCA's Fur-Free Friday Campaign.
Photo: Unsplash
Stay Informed
When you subscribe to the blog, we will send you an e-mail when there are new updates on the site so you wouldn't miss them.