Can you imagine your loyal, beloved dog kidnapped, trucked long-distance in a cramped wire cage, then butchered for meat in a filthy market stall? This may sound like a horror movie, but the corpses of stolen pets, strays and commercially bred dogs are on full display at the Yulin Dog Meat Festival in China, where throngs of people gather each year to gorge on canine flesh.
The scene is hauntingly barbaric, yet the government does nothing to intervene. That's why Last Chance for Animals has teamed up with the Duo Duo Animal Welfare Project to stop the brutality. And you can help.
If you're in Los Angeles, join us at a rally against the Yulin Dog Meat Festival. With expert speakers and a crowd of fellow animal lovers, you'll help make a difference by speaking out for dogs who cannot speak for themselves. Here are the details:

Date: Thursday, February 19th, 2015

Time: 12 noon

Location: The Chinese Consulate General's office -
443 Shatto Place, Los Angeles, CA 90020
Once you see this video, you'll understand why these dogs need us so badly (warning: the images are disturbing):
The Yulin festival is heartbreaking, but compassionate people are doing all they can to ease the suffering. Some people give the dogs much-needed water and affection, to make their last moments as comfortable as possible. Other activists gather in the streets holding signs to denounce the slaughter. Some even spend their own money to buy dogs from the butchers, then feed and soothe the distraught animals and send them to loving homes.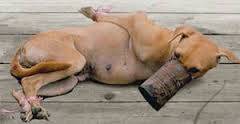 The best way to save these innocent dogs' lives is to convince Chinese authorities to shut down this gruesome festival for good. Help achieve this by sending a letter to the Chinese embassy urging them to stop the slaughter. You can use this sample letter – just send it to the embassy's email or postal address, listed below:
Dear Ambassador Cui Tiankai,
I am adding my voice to thousands of other people
throughout the world in demanding that the Guangxi YuLin
government puts an end to the "Dog Meat Festival" that is
held on June 21.
I have great respect for the Chinese people and Chinese
civilization, but I am horrified to learn that the brutal
Yulin "Dog Meat Festival" still exists in a modern civilized society.
The Yulin "Dog Meat Festival" is internationally perceived as a
disgrace to China. I am adamantly stating my strong opposition to
this gruesome practice. I also urge that your office works with
China's Department of Agriculture in passing an animal
protection law in China that bans the dog and cat meat trade.
Sincerely,
Name and City
Email: This email address is being protected from spambots. You need JavaScript enabled to view it.
Postal Address:
Embassy of the People's Republic of China
3505 International Place, N.W.
Washington, D.C. 20008
Attn:Ambassador Cui Tianka
Stay tuned for more information on how to stop this festival of horrors!