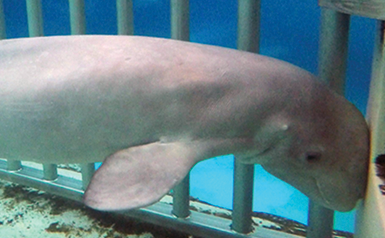 Your help is urgently needed to STOP Marineland of Canada from exporting five, captive-born beluga whales to the United States!
In June 2019, Canada passed Bill S-203: Ending the Captivity of Whales and Dolphins Act, which outlawed the keeping, breeding, and capture of cetaceans.
Marineland is trying to get around the new law by exporting five beluga whales to the Mystic Aquarium in Connecticut, where the whales will be used for "research" purposes and still be forced to live a life in captivity. Mystic Aquarium has also noted their plans to allow the whales to breed.
TAKE ACTION
SIGN THE PETITION urging the National Marine Fisheries Service (NMFS), also known as the National Oceanic and Atmospheric Administration (NOAA), and the Canadian Minister of Fisheries and Oceans to DENY the respective import and export permits. Click here to sign the petition.
UNITED STATES RESIDENTS: The NOAA/NMFS is taking comments on the permit application until 11:59 pm EST on December 2, 2019. Please contact the NOAA/NMFS and respectfully urge them to DENY the import permit!
CANADIAN RESIDENTS: Contact the Honourable Bernadette Jordan, Minister of Fisheries and Oceans, and respectfully urge her to DENY the export permit!
Email:

This email address is being protected from spambots. You need JavaScript enabled to view it.

Tweet: @BernJordanMP
Thank you for taking action!
Click here to learn more about LCA's investigation into Marineland Canada.
Photo: LCA