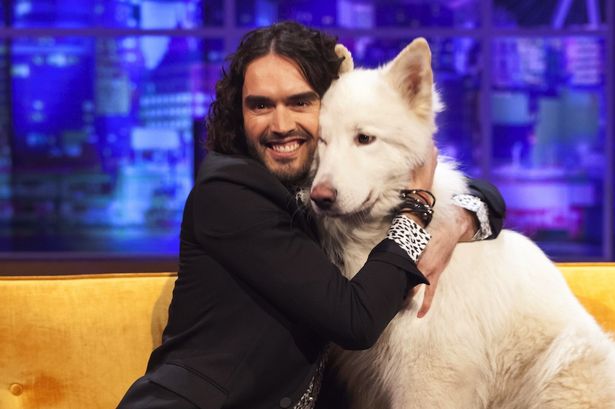 As animal rights is entering the mainstream social consciousness, celebrities are increasingly using their fame to go above and beyond for animals. Each of these stars are outspoken advocates who are doing incredible work to spread awareness about the plight of animals.
Russell Brand
Russell Brand is well-known for his active involvement in many social justice movements, and animal rights is no exception. Brand has eschewed meat since the age of 14 and transitioned from vegetarian to vegan in 2011. He has spoken out against the unnecessary suffering caused by hunting, interference with wildlife, and eating animals. The comedian is a proponent for the belief that all beings—human and nonhuman alike—have an equal right to their own life. Brand uses his voice to create a more compassionate world and never fails to stand up for the most vulnerable beings in our society.
"I don't see why someone should lose their life just so you can have a snack…If you've got any concern at all about animal welfare, you've got to not eat meat." -Russell Brand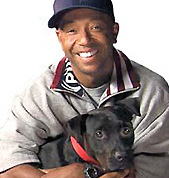 Russell Simmons
Hip-hop mogul Russell Simmons has been vegan for nearly twenty years and is an amazing advocate for all animals. Notably passionate about speaking out against the animal agriculture industry, which kills tens of billions of animals each year, he frequently addresses the issue through public speaking and his book The Happy Vegan. Russell obliterates common misconceptions about veganism, emphasizing how easy, inexpensive and delicious it is to choose cruelty-free alternatives to meat, dairy and eggs.
"We need to realize that these are beings that suffer the same as we suffer. They want freedom the way we want freedom." –Russell Simmons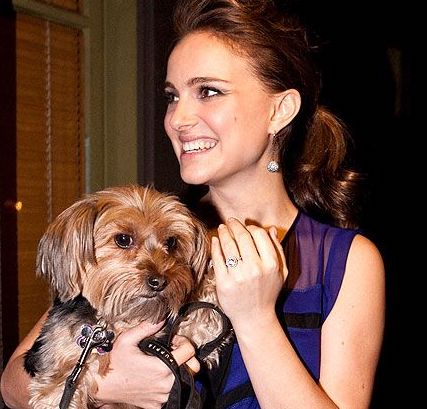 Natalie Portman
Not only has Natalie Portman been a vegan for many years, she also recently produced and narrated the powerful documentary film, Eating Animals, which addresses the many horrors of the animal agriculture industry. Portman recently spoke out at the EMA's, encouraging the audience to consider a plant-based diet due to its numerous benefits, from animal welfare to reversing environmental destruction.
"I remind myself that I value life and do not want to cause pain to or kill other living beings. That's why I eat the way I do." –Natalie Portman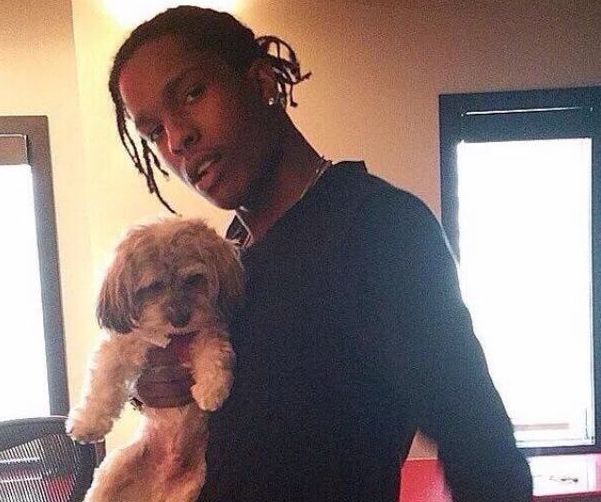 A$AP Rocky
The famous rapper has been meat-free for over 4 years, making the compassionate choice after he learned how chickens are horribly mistreated. He frequently promotes the benefits of a plant-based diet during interviews and has discussed how easy and convenient it is to follow a vegetarian diet, even while touring full-time. This is no surprise, considering how quickly vegan options are becoming available at many of the largest restaurant chains in the country!
"You gotta go do research on the way they treat like f*****g chickens, man. Those chickens go through f*****g torture before they're processed." –A.S.A.P Rocky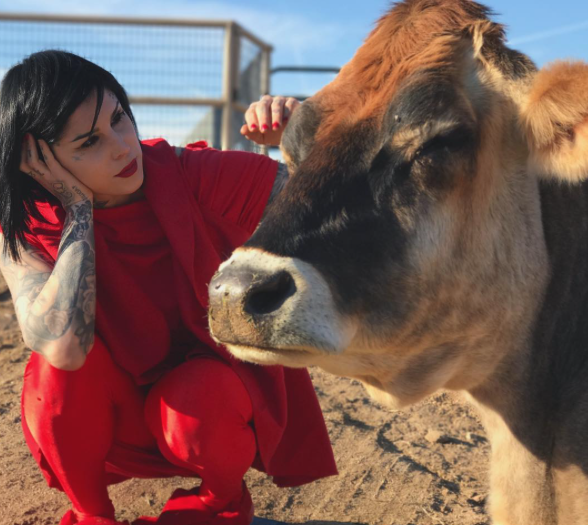 Kat Von D
A committed and outspoken vegan, Kat Von D adamantly opposes animal abuse. Not only does she speak out against animal testing, she also puts her values into action through her hugely successful cruelty-free and 100% vegan makeup line, Kat Von D Beauty. She lends her voice to multiple animal rights campaigns and frequently encourages her millions of followers to consider a more compassionate lifestyle.
"I think everybody cares about animals. Deep down inside, nobody wants to hurt any animals. But without sounding harsh, certain programming in society normalizes things we shouldn't be doing...Don't lie to yourself that there is a 'humane' way of killing a living being." –Kat Von D
Mark Hoppus
Blink-182's Mark Hoppus has been an animal advocate for years, and transitioned to a vegetarian diet as a result of his compassion for animals. Hoppus has spoken out against the use of dogs in research and even rescued an adorable Beagle named Xaviar! Heartbreakingly, Beagles are the most commonly used dog in animal testing due to their docile and forgiving nature. Hoppus and his vegan bandmate Travis Barker recently recorded a song for the charity compilation album Dog Songs, to benefit animals impacted by Hurricane Harvey. He noted recently that he is gradually moving towards a completely vegan lifestyle and gets closer and closer every day.
"Animals are awesome, amazing creatures on the planet and a lot of times we treat them like a product, whether it be food, dairy products, leather or elephants in the circus. A lot of times they're not treated as sentient beings, they're treated as a commodity and that bums me out. I try to make more choices that positively impact animals and lessen the burden on the planet and hopefully, in small manners, make the world a better place." –Mark Hoppus
Mena Suvari
Actress and LCA collaborator Mena Suvari uses her fame to bring awareness to countless animal rights issues. As Mena has become increasingly aware of the abuse behind animal industries, the compassionate actress has moved towards a cruelty-free lifestyle and has promoted kinder alternatives on her popular social media channels. She has spoken out about many animal protection issues, including captive wildlife, the cruelty of down feather products, and the suffering caused by eating animals. Recently, Mena kindly lent her voice to LCA to spread awareness about the severe abuse and neglect of animals used in research.
"Around the world, billions of innocent animals are suffering every day at the hands of cruel industries that will do anything to hide the truth about their abuse."-Mena Suvari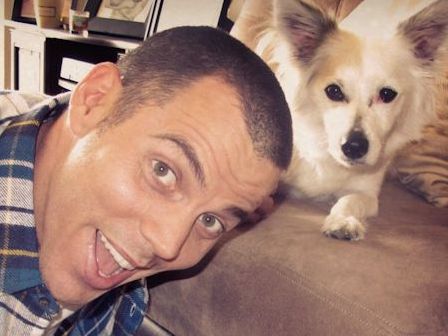 Steve-O
Steve-O has spoken out about numerous animal rights issues, including captive wildlife, fur, and Canada's annual seal hunt. He has participated in many campaigns and protests, even being arrested in 2015 for a demonstration against Seaworld's cruel mistreatment of captive marine mammals. Steve-O lives his values through his commitment to a vegan diet and has put his fame to good use by continually speaking out for animal rights.
"When I found out what happens to animals on factory farms and in today's slaughterhouses, I wanted to throw up—I literally couldn't believe it. Removing cruelty from my diet was one of the best moves I ever made…A more compassionate diet is also the healthiest; cruelty is bad for you." -Steve-O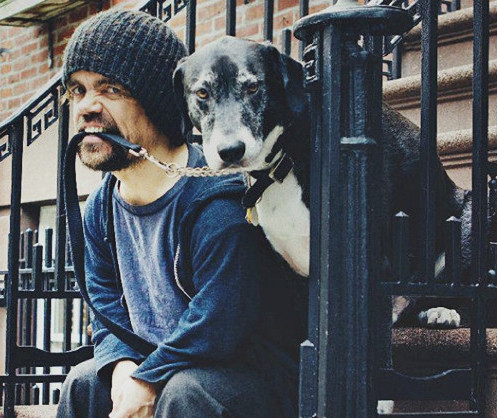 Peter Dinklage
A long-time vegan, Peter Dinklage is an active proponent for many animal causes, including pet adoption, banning cosmetic animal testing, and promoting compassionate food choices. The beloved Game of Thrones actor uses his fame for good and has joined forces with animal protection organizations to create a kinder world for all animals.
"I like animals. All animals. I wouldn't hurt a cat or a dog or a chicken or a cow. And I wouldn't ask someone else to hurt them for me. That's why I'm a vegan... The brutality that these animals endure would be grounds for felony cruelty charges if inflicted upon our cats and dogs. By buying meat eggs and dairy products, you are paying for cruelty."-Peter Dinklage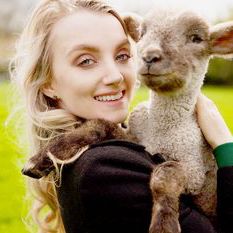 Evanna Lynch
The actress-turned-activist is a compassionate animal lover who went from vegetarian to vegan after learning about the inherent cruelty involved in dairy production. Last month, Lynch debuted a vegan podcast called The Chickpeeps, with the goal of informing people about vegan living. Not only does Evanna refuse to eat animals, she does not wear them either. Instead, she chooses compassionate fashion including faux leather and faux wool alternatives.
"To hurt animals is to disconnect me from that most caring, compassionate voice. I see them as such spiritual creatures, much more awake than humans and I feel if I can accept the abuse of these innocent, sentient creatures and my role in it then I could easily become apathetic about…well, everything, and that is a scary thought."