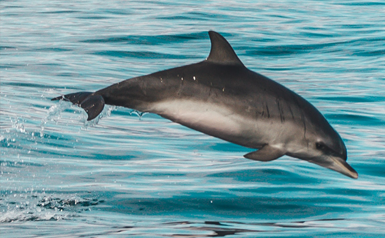 On Tuesday, April 2, 2019, Canadian Bill S-203: Ending the Captivity of Whales and Dolphins Act advanced through the Standing Committee on Fisheries and Oceans unamended!
Thanks to your emails, phone calls, and petition signatures, the "Free Willy" bill has cleared its biggest hurdle following Marineland's last-minute request for amendments to the bill. Bill S-203 will now go back to the House of Commons for its final hearing before being signed into law.
Once enacted into law, the bill will make breeding and keeping cetaceans in captivity a criminal offense in Canada!
LCA conducted a five-month undercover investigation into Marineland Canada that exposed the shocking abuse and neglect of beluga whales being held at the park. LCA documented belugas suffering from untreated skin conditions, eye abnormalities, and "rake marks" — visible scarring from being attacked and bitten by other whales in the confined pool.
While Bill S-203's advancement is a hard-fought victory — our work isn't done yet!
TAKE ACTION:
Canadian citizens and residents: contact your Members of Parliament and urge them to continue supporting Bill S-203 during its final hearing in the House of Commons. Be sure to thank them for their support and efforts thus far! (CLICK HERE for contact information.)
Educate others about the issue and urge them to take action!
Make a donation today to help LCA continue the fight against cetacean captivity!
Click here to learn more about LCA's investigation into Marineland Canada and Bill S-203.
Photo: Unsplash