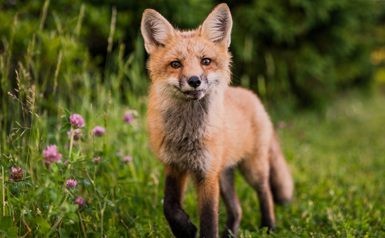 UPDATE: AB 44 concurred in Assembly 9/11/19. Transferred to Gov. Newsom to be signed into law.
California just moved one step closer to banning the sale and manufacture of new fur statewide! On Tuesday, September 10, 2019, the California Senate passed Assembly Bill 44 (the fur products prohibition act) by a 27-8 vote!
Once enacted, AB 44—which was introduced by Assemblymember Laura Friedman (D-Glendale) in December 2018)—will go into effect on January 1, 2023 and make California the first state in the nation to outlaw fur.
In a press release, Assemblymember Friedman said: "California has a history of being a world leader on animal welfare issues—a point that voters have made time and time again....Given the industry's reliance on practices that are inherently cruel, and with so many alternatives to the use of fur, there is no place for fur in a sustainable and humane future."
Several California cities have already prohibited the sale of fur—including West Hollywood, Berkeley, San Francisco, and, most recently, Los Angeles—and on September 4, California also became the first state to ban commercial fur trapping with the passage of AB 273.
The bill now goes back to the State Assembly for concurrence and, once concurred, will be transmitted to the desk of Governor Newsom to be signed into law.
Help make fur history in California!
California Residents: Contact Gov. Gavin Newsom and respectfully urge him to sign AB 44 into law. ***Please note: This action is for California residents only.
Phone: (916) 445-2841 | Click here to send Gov. Newsom an email.
Click here to learn more about the brutal fur industry.
Photo: Unsplash