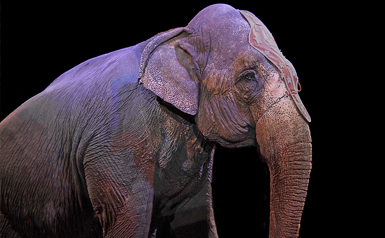 SB 313, the Circus Cruelty Prevention Act, has passed its final hurdle and has gone to the desk of Governor Gavin Newsom to be signed into law!
Once enacted, SB 313—which was introduced by Sen. Ben Hueso (D-San Diego)—will ban circus animal acts throughout California. Your help is urgenly needed to ensure Gov. Newsom signs SB 313 into law!
Help end circus cruelty:
California Residents: Please contact Gov. Newsom and respectfully urge him to sign SB 313 into law. Click here to send him a message and then follow the steps listed below:
Under "Contact the Governor," select "Have Comment"
Enter your first name, last name, and email address in the respective boxes
Under the drop-down menu next to "Please choose your subject," scroll down and select "SB00313/Animals: prohibition on use in circuses," and then click "Continue"
Next to "Position," select "Pro"
Finally, select "Send message"
Thank you for taking action!
Click here to learn more about circus cruelty.
Photo: Pixabay