LCA Blog
Blog for Last Chance for Animals, an international non-profit dedicated to ending animal cruelty and exploitation.
California Senate Passes SB 313 — the Circus Cruelty Prevention Act!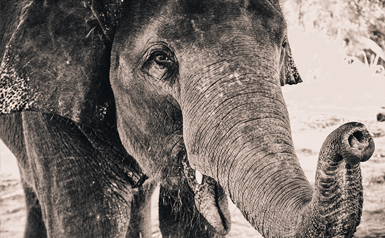 On Monday, May 20th, the California State Senate unanimously passed Senate Bill 313, also known as the Circus Cruelty Prevention Act, by a 34-0 vote!
If signed into law, SB 313, which was reintroduced by Sen. Ben Hueso (D-San Diego), would ban circus animal acts throughout California. The bill now advances to the State Assembly.
On Tuesday, May 21st, the Traveling Exotic Animal and Public Safety Protection Act (TEAPSPA; HR 2863) was reintroduced in Congress, marking another major step towards ending animal exploitation. If enacted into law, the bipartisan bill, which is championed by Animal Defenders International (ADI), will ban the use of wild and exotic animals in traveling circuses nationwide.
In the United States, over 90 jurisdictions have already banned or restricted the use of wild and exotic animals in circus acts, including New Jersey and Hawaii.
LCA is a proud member of two coalitions aimed at getting SB 313 and TEAPSPA signed into law — but we can't do it without your help!
Help end circus cruelty!
California Residents: Urge your assembly member to support SB 313! Click here to find their details.
U.S. Residents: Urge your legislators to support TEAPSPA! Click here to find their details along with talking points and sample letters.
Click here to learn more about circus cruelty.
Photo: Unsplash
Stay Informed
When you subscribe to the blog, we will send you an e-mail when there are new updates on the site so you wouldn't miss them.