LCA Blog
Blog for Last Chance for Animals, an international non-profit dedicated to ending animal cruelty and exploitation.
Canada Moves One Step Closer to Banning Cosmetics Animal Testing!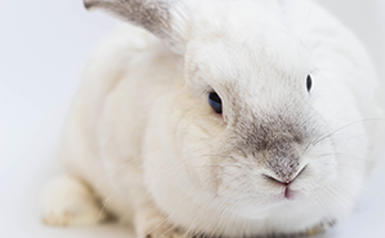 On Friday, April 12, 2019, Bill S-214 — commonly known as the Cruelty-Free Cosmetics Act — was introduced in Canada's House of Commons for debate by MP Marilyn Gladu, the Conservative Shadow Minister for Health, moving the country one step closer to banning the cruel and outdated practice of cosmetics animal testing.
If enacted into law, the bill — which was first introduced by Sen. Carolyn Stewart Olsen in December 2015 and passed in the Senate in June 2018 — would amend the Food and Drugs Act to outlaw the sale of cosmetics that were produced or manufactured through the use of animal testing.
LCA's undercover investigation into ITR Laboratories Canada (a toxicology research facility in the suburbs of Montreal, Quebec that performs laboratory studies on beagles, mini-pigs, and macaque monkeys) exposed the horrifying neglect, abuse, and grave mistreatment of animals that are used for research purposes in this facility.
LCA's investigation revealed animals being thrown, slammed, suspended by their ears or limbs, and struck with such force that the impact could be heard on the investigator's recording; open wounds and swollen infections that were left untreated or inadequately treated; and animals being subjected to painful and distressing procedures in full view of other animals — just to name a few.
Numerous countries around the world have already enacted bans on cosmetics animal testing, including New Zealand and India. If passed, the Cruelty-Free Cosmetics Act would make Canada the 40th country in the world to ban animal testing for cosmetics.
CANADA: TAKE ACTION!
Canadian citizens and residents: contact your Members of Parliament and urge them to support Bill S-214! (Click here for contact information.)
Click here to learn more about LCA's investigation into ITR Laboratories Canada.
Photo: Unsplash
Stay Informed
When you subscribe to the blog, we will send you an e-mail when there are new updates on the site so you wouldn't miss them.