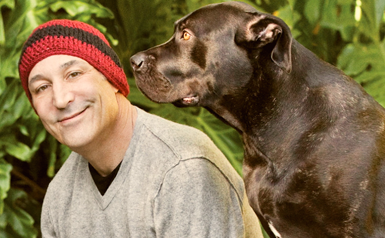 Four years ago today, on March 8, 2015, my dear friend Sam Simon passed away at the age of 59. Although he may be gone, Sam's kindness and generous spirit will never be forgotten.
In 2012, Sam (co-creator of The Simpsons television show) was diagnosed with terminal colon cancer and told he only had three to six months left to live. Vowing to make the most of each and every day, Sam immersed himself further in his philanthropic endeavors, including the Sam Simon Foundation, which helps find death-row dogs forever homes and offers a free surgery veterinary clinic to low-income neighborhoods (performing thousands of life-saving surgeries for free every year!), and the Sam Simon Feeding Families Foundation, which helps feed hungry families nutritious, vegan meals.
Sam's generosity was truly boundless. He bought out numerous zoos and circuses in order to free the animals to good sanctuaries and donated to countless animal rights organizations, including LCA.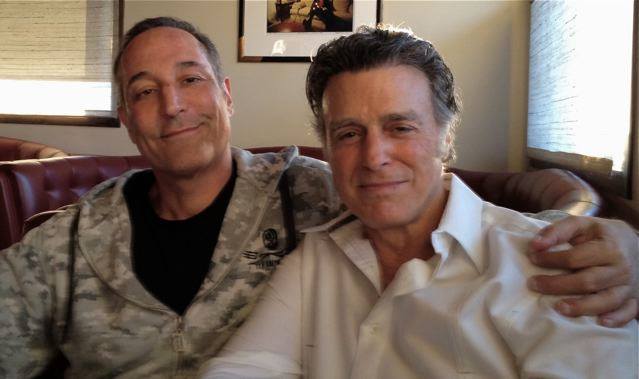 (Sam Simon, left; Chris DeRose, right)
In 2014, LCA formed the Sam Simon Special Investigations Unit, which conducts undercover investigations of cases of animal cruelty in places like factory farms and slaughterhouses. That very same year, I presented Sam with the Albert Schweitzer Award at LCA's 30th Anniversary Gala. LCA also established the Sam Simon Award, which will be presented annually at every LCA gala to those who show extraordinary compassion for animals.
The Sam Simon Special Investigations Unit has conducted a number of dangerous "deep-cover" missions to expose egregious cases of animal abuse and the evidence collected has sparked hard-hitting campaigns to help make real change for animals.
Without the support of generosity of the late Sam Simon, this would not be possible.
We all miss you dearly, Sam.

Chris DeRose
Founder and President
Last Chance for Animals