LCA Blog
Blog for Last Chance for Animals, an international non-profit dedicated to ending animal cruelty and exploitation.
Nevada Bans the Sale of Cosmetics Tested on Animals!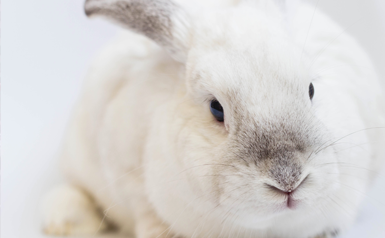 On Monday, June 3, 2019—Nevada passed legislation to ban the sale of cosmetics tested on animals!
The Nevada Cruelty Free Cosmetics Act (SB 197) was authored and introduced by Sen. Melanie Schieble in February 2019 and signed into law by Nevada governor Steve Sisolak.
The bill will prohibit manufacturers from importing, selling, or offering cosmetics that were tested on animals after January 1, 2020.
In September 2018, California passed a similar ban called the California Cruelty-Free Cosmetics Act (SB 1249)—which will also go into effect on January 1, 2020— becoming the first state in the nation to pass such a bill. Several other states have pending legislation aimed at outlawing cosmetics animal testing, including Hawaii and Illinois.
In 2016, LCA released footage from an undercover investigation into ITR Canada Ltd.—a contract toxicology research facility in Montreal, Quebec—revealing the cruel truth about animal testing. The investigation revealed animals being thrown, slammed, suspended by their ears or limbs, and being struck with great force. Open wounds and swollen infections were found to be left untreated (or inadequately treated), and animals were routinely subjected to painful and distressing procedures in full view of other animals.
Scientists are continually proving the efficacy of numerous alternatives to cosmetics animal testing that produce reliable data without harming animals. Moreover, the U.S. Food and Drug Administration (FDA) has previously stated animal testing is unreliable, admitting a whopping 92 percent of successful animal trials go on to fail during the human clinical trials—meaning 9 out of 10 products testing on animals won't work on humans.
Click here to learn more about LCA's undercover investigation of ITR.
Photo: Unsplash
Stay Informed
When you subscribe to the blog, we will send you an e-mail when there are new updates on the site so you wouldn't miss them.