LCA Blog
Blog for Last Chance for Animals, an international non-profit dedicated to ending animal cruelty and exploitation.
New York Senate Passes Bill Requiring Vegan Food Options In All Hospitals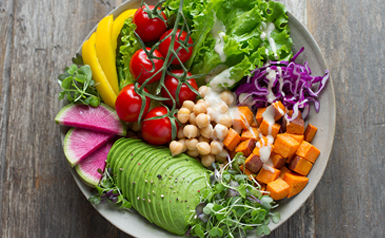 On Monday, June 3, 2019, a groundbreaking bill requiring all New York hospitals to carry plant-based food options passed overwhelmingly in the Assembly and Senate. The bill now goes to the desk of Gov. Andrew Cuomo to be signed into law.
S1471/A4072, which was introduced by Senator Brad Hoylman and Assembly Member Richard Gottfried, will guarantee New York hospitals have meal and snack offerings containing no animal products or by-products readily available upon request, and that hospitals list all available vegan options on their menus.
New York City previously led the charge for healthy, plant-based eating after the city's Health + Hospitals division launched the Meatless Mondays campaign in all of the city's 11 public hospitals.
In September 2018, California Gov. Jerry Brown signed similar legislation into law (SB 1138), requiring all licensed health care facilities and state prisons to offer at least one plant-based meal option. California now has pending legislation (AB 479: the Healthy, Climate-Friendly School Lunch Act) that aims to fight global warming and improve students' health by providing additional funding to public schools for vegan meals.
In June 2017, the American Medical Association issued a Healthy Food Options in Hospitals resolution urging all hospitals "to improve the health of patients, staff, and visitors by: (a) providing a variety of healthy food, including plant-based meals, and meals that are low in fat, sodium, and added sugars; (b) eliminating processed meats from menus; and (c) providing and promoting healthy beverages.
Click here to learn more about veganism.
Photo: Unsplash
Stay Informed
When you subscribe to the blog, we will send you an e-mail when there are new updates on the site so you wouldn't miss them.