LCA Blog
Blog for Last Chance for Animals, an international non-profit dedicated to ending animal cruelty and exploitation.
Canada: Help Bill S-203 Pass Its Final Stage in the House of Commons!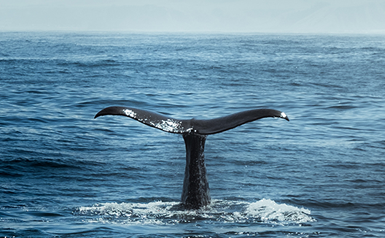 Update: This action is now closed. Bill S-203 passed the House of Commons on June 10, 2019!
Bill S-203, Ending the Captivity of Whales and Dolphins Act, is at its final stage in the Canadian House of Commons! Once enacted into law, the bill will make breeding and keeping cetaceans in captivity a criminal offense in Canada.
LCA's shocking, five-month undercover investigation into Marineland Canada exposed horrendous abuse and neglect of beluga whales being held at the park. LCA documented belugas suffering from untreated skin conditions, eye abnormalities, and "rake marks"—visible scarring from being attacked and bitten by other whales while confined in the pool.
WATCH the video below to learn more about LCA's undercover investigation of Marineland.
Thanks to your support, the bill previously passed one of its biggest hurdles: advancing through the Standing Committee on Fisheries and Oceans unamended after Marineland's last-minute request for amendments to the bill.
Help Bill S-203 pass its final reading in the House of Commons!
Canada: Take Action!
1. Canadian Citizens and Residents: Contact your Members of Parliament and urge them to support Bill S-203 during its final hearing in the House of Commons! Click here to find your MP's contact information. (Enter your postal code in the search box on the right-hand side of the page.) Click here for sample text. *This action is for Canadian citizens and residents only.
2. Educate others about the issue and spread the word on social media.
3. Make a donation today to help LCA continue the fight against cetacean captivity!
Click here to learn more about LCA's investigation into Marineland.
Photo: Unsplash
Stay Informed
When you subscribe to the blog, we will send you an e-mail when there are new updates on the site so you wouldn't miss them.