LCA Blog
Blog for Last Chance for Animals, an international non-profit dedicated to ending animal cruelty and exploitation.
Support a Fur-Free NYC! 🦊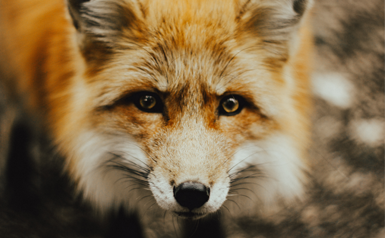 New York City is on track to becoming the largest city in the United States to ban the sale of fur — but it won't happen without your help!
New York City Council Speaker Corey Johnson introduced a new bill, Intro 1476, that would prohibit the sale of fur apparel in NYC. If passed, the bill will save countless fur-bearing animals from the abuse and neglect they experience on fur farms!
Here's how you can help get Intro 1476 passed into law:
1. If you live in New York City, write to your NYC Council Member and urge them to co-sponsor Intro 1476. Click here to send your council member a quick email today!
2. Join the Fur-Free NYC coalition (which LCA is a proud member of) on Wednesday, May 15, 2019, at 12 pm for a rally before Intro 1476 is heard by the City Council's Committee on Consumer Affairs & Business Licensing. If you live in NYC, please attend the rally and testify at the public hearing in support of this bill! Click here for more details and to RSVP.
3. If you don't live in NYC and can't attend the rally and hearing, please share this with any New York City residents who may be able to attend, and use the hashtag #FurFreeNYC on social media to voice your support for the bill!
Thank you for helping to make Fur-Free NYC a reality!
Click here to learn more about the Fur-Free NYC Coalition.
Photo: Unsplash
Stay Informed
When you subscribe to the blog, we will send you an e-mail when there are new updates on the site so you wouldn't miss them.