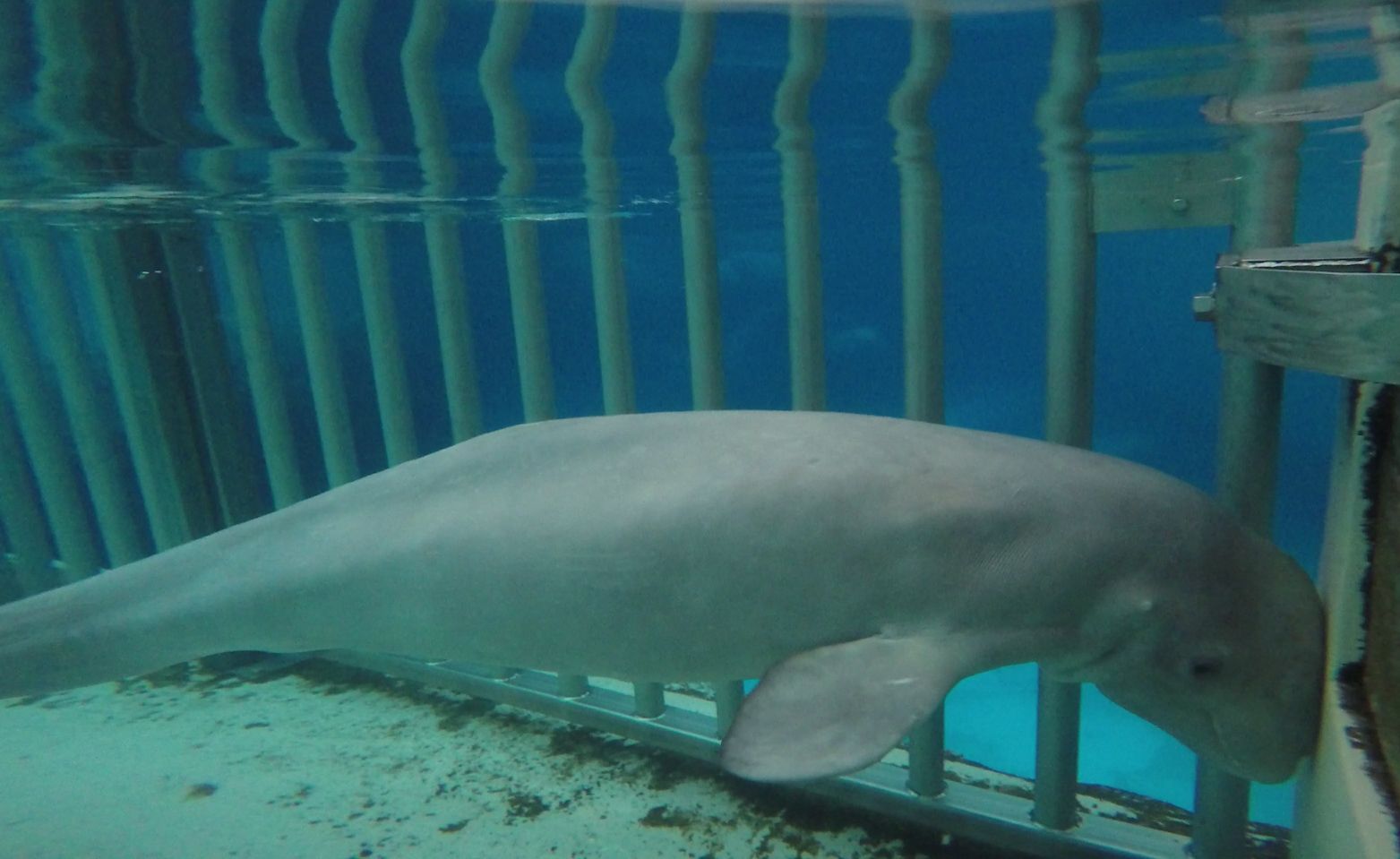 After months of delays, Bill S-203, the Ending the Captivity of Whales and Dolphins Act, is finally being considered by the Senate for a committee report. This critically important bill would ban the capture, confinement, breeding and sale of cetaceans in Canada. LCA conducted a five-month investigation into Marineland Canada—one of the two Canadian facilities currently confining cetaceans—and documented care that falls below the prescribed standards in medical treatment, food, protection from elements, water quality and psychological well-being. Our investigation revealed the plight of Gia (pictured left), a young beluga whale who became undernourished and emaciated following Marineland's failure to provide her with adequate treatment and care. Devastatingly, Gia passed away in August 2017. LCA is determined to ensure that no further cetaceans endure the cruelty of captivity.
Bill S-203 was introduced by Senator Wilfred Moore in 2015 and adopted by Green Party leader Elizabeth May in 2016. After numerous delays, the bill passed through the Senate Standing Committee on Fisheries and Oceans in October 2017. On January 30, 2018, it was reported that the Senate is considering a committee report.
WHAT YOU CAN DO
1. Click here to sign a petition urging the Canadian government to pass Bill S-203.
2. Canadian residents, please write to the Senate to show your support for this critical bill. Find Senators' contact information here.
Dear Senator [Name Here],

I am a resident of Canada and I strongly support the proposed legislation Bill S-203, Ending the Captivity of Whales and Dolphins Act, which would ban the capture, confinement, breeding and sale of cetaceans in Canada.

Mounting scientific evidence indicates that the biological needs of cetaceans cannot be met in captivity and it is clear that the confinement of these animals for the purpose of entertainment causes them suffering and distress. In addition, numerous investigations have documented the ongoing neglect and mistreatment of marine animals at Marineland, the primary Canadian facility keeping captive cetaceans.

I urge you to support this important bill which would provide crucial protection for these intelligent and sensitive creatures.

Sincerely,

[Signature Here]