LCA Blog
Blog for Last Chance for Animals, an international non-profit dedicated to ending animal cruelty and exploitation.
The Will to Live: 4 Animals Who Escaped Slaughter and Fought for Their Lives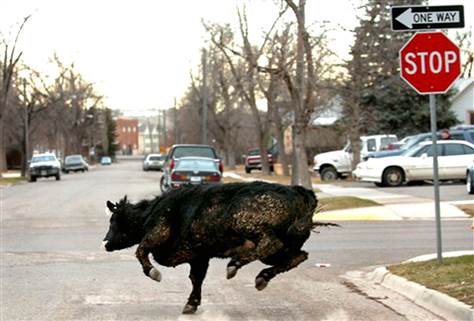 Molly
A cow named Molly (pictured left) exhibited an unmistakable desire to live by remarkably escaping a Great Falls, MT slaughterhouse by jumping a 5 ½ foot fence, sprinting away, crossing a busy highway, and astonishingly—swimming across the Missouri River. Determined to do whatever she could to escape a terrifying slaughter, Molly led officers and meat plant workers on a six-hour chase. As noted by the slaughterhouse manager, "It's just totally amazing. I watched her do things that are just not possible for a cow." Never underestimate a cow's fierce desire to survive. Molly was eventually captured and thankfully adopted by a farm sanctuary where she is currently living happily with other rescued cows.
Rita
Being that pigs are incredibly intelligent animals, it is no surprise that Rita, a pregnant breeding sow, managed to break free from her cage while being transported to slaughter in Sacramento, CA. Pigs are known for their clever and empathetic nature. As reported by an undercover investigator at a factory pig farm, "when a sow figures out how to unlock her crate, she often goes around unlocking all of the others as well." After Rita made her escape, she jumped from the moving truck and miraculously landed safely. Determined to survive, Rita made a run for it and sought refuge. She was eventually found and brought to an animal shelter where she gave birth to nine adorable piglets, who she now lives with in peace at a farm sanctuary. Rita went to great lengths to escape the horrific fate endured by hundreds of millions of pigs each year, who are brutally killed at only six months old.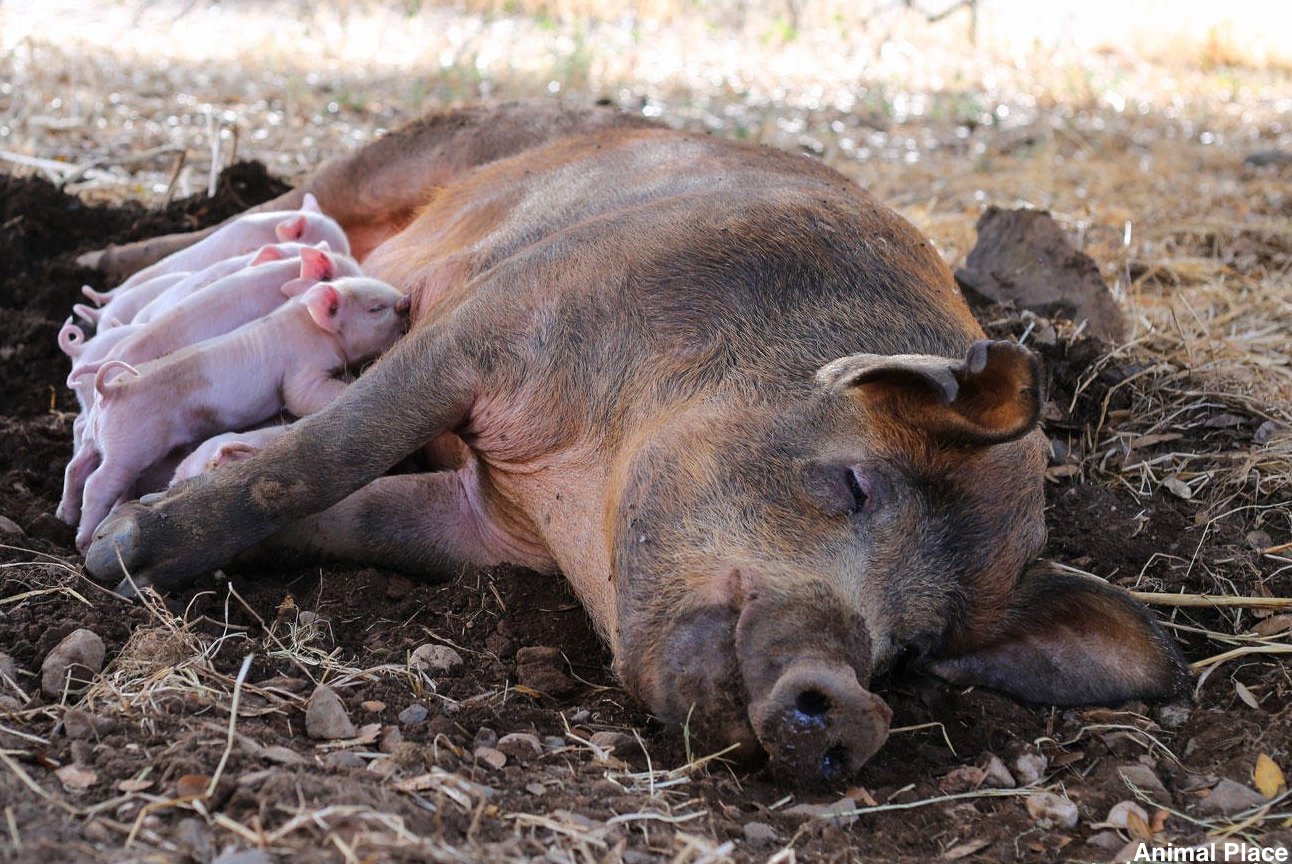 Freddie
Freddie, a 1-year-old steer, escaped from a slaughterhouse in Queens, NY while workers tried to transfer him to a pen to await his death. Like other farmed animals, Freddie knew his slaughter was imminent upon arriving at the facility. Terrified, he fled for his life through city streets, evading capture by police and animal control officers. When he was eventually caught, officers returned Freddie to the slaughterhouse, where he was scheduled to be killed the next day. Thankfully, compassionate rescuers stepped in and successfully convinced the slaughterhouse owner to relinquish Freddie, who now lives in comfort at a sanctuary in New Jersey.
Stella
Stella, a hen exploited by the egg industry, miraculously escaped slaughter at a fresh kill butcher in Los Angeles, CA. Stella was crammed into a cage with numerous other birds, suffering in the heat as she witnessed the torture and death of countless hens before her eyes, who were being used in a cruel religious ritual. Stella displayed a strong will to live when she managed to escape her cage and immediately run away from the premises. LCA's campaigns team—who were present to document the cruel ritual— witnessed Stella's brave getaway and managed to catch her and bring her to safety. Hens like Stella are exploited by the billion each year—cruelly confined by the egg industry and slaughtered as soon as their egg production declines.
All farmed animals are deserving of such happy endings. Animal lovers can help create a more compassionate world and save countless lives by choosing a cruelty-free diet and lifestyle.
Photo 1: Great Falls Tribune
Stay Informed
When you subscribe to the blog, we will send you an e-mail when there are new updates on the site so you wouldn't miss them.