LCA Blog
Blog for Last Chance for Animals, an international non-profit dedicated to ending animal cruelty and exploitation.
West Virginia Greyhounds Need Your Help!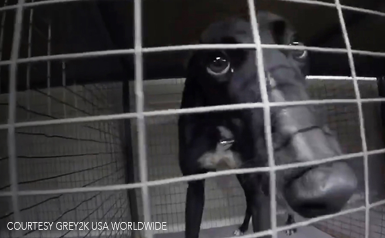 A message from our friends at GREY2K USA Worldwide:
According to state records, a greyhound dies every ten days at West Virginia dog tracks. Even worse, this cruelty is subsidized with $15 million each year that could instead be used for vital services like fixing roads, investing in health care, or funding substance abuse treatment.
Thankfully, we now have a once in a lifetime chance to end this subsidized cruelty. But we can't do it alone. The greyhounds need your help too! In a new session that started on January 8, West Virginia lawmakers will vote on a bill to end greyhound racing subsidies, and repeal a state mandate that requires casinos to hold dog races.
Please email the State House Delegate(s) that represent you today, and say that it's time for the greyhound racing subsidies to end. Please note: This action is for West Virginia residents only. If you do not live in West Virginia, but know someone who does, please encourage them to take action!
Click here to email your delegate(s).
If you are able to take a moment to personalize your message, that will make it even more effective. Most West Virginia voters are represented by one Delegate, but some are represented by multiple Delegates.
Finally, please go to GreyhoundRacingFacts.org for additional information about our fight to end greyhound subsidies, then forward this message to everyone you know.
Photo: GREY2K USA Worldwide
Stay Informed
When you subscribe to the blog, we will send you an e-mail when there are new updates on the site so you wouldn't miss them.