LCA Blog
Blog for Last Chance for Animals, an international non-profit dedicated to ending animal cruelty and exploitation.
California Fur Ban Advances to the Senate!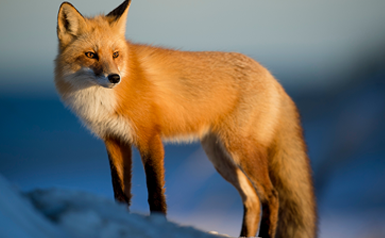 On May 28th, Assembly Bill 44, the Fur Products Prohibition Act, passed the California Assembly floor by a 52 to 16 vote! The bill, which would ban the sale and manufacture of new fur statewide, now advances to the Senate Rules Committee.
Several California cities have already prohibited fur — including West Hollywood, Berkeley, San Francisco, and most recently, Los Angeles. If enacted into law, AB 44 — which was introduced by Assemblymember Laura Friedman (D-Glendale) in Dec. 2018 — would make California the first state in the nation to outlaw fur.
"It is really encouraging to see the support that this bill is getting from the public and my colleagues," said Friedman in a press release. "There are so many alternatives to fur, alternatives that have been largely embraced by the industry, yet there are still thousands of animals every year that are viciously maimed and murdered for only their fur. This practice is not only entirely outdated and unnecessary, it's completely out of line with our state's values."
New York City could soon become the largest city in the U.S. to outlaw fur with the introduction of Intro 1476, a bill to ban the sale of fur apparel in NYC.
Help make fur history!
California Residents: Urge your senators to support California's fur ban! Click here to find your senator's contact information. If your senator sits on the Senate Rules Committee (contact information listed below), urge them to vote YES on AB 44.
Senator Toni G. Atkins (Chair)
P: (916) 651-4039 E: Click here to send Sen. Atkins an email.
Senator Scott Wilk (Vice Chair)
P: (916) 651-4021 E: Click here to send Sen. Wilk an email.
Senator Patricia C. Bates
P: (916) 651-4036 E: Click here to send Sen. Bates an email.
Senator Bill Monning
P: (916) 651-4017 E: Click here to send Sen. Monning an email.
Senator Richard D. Roth
P: (916) 651-4031 E: Click here to send Sen. Roth an email.
(This action is for California residents only.)
Click here to learn more about the barbaric fur trade.
Photo: Unsplash
Stay Informed
When you subscribe to the blog, we will send you an e-mail when there are new updates on the site so you wouldn't miss them.