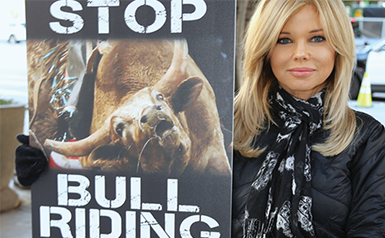 Donna D'Errico is a producer, writer, television producer, and actress well-known for her role on Baywatch. Donna is also a passionate animal rights activist and prominent supporter of LCA.
Donna has appeared in many of LCA's public service announcements and has regularly campaigned against the dog meat trade in Asia.
Donna's presence at LCA's bull riding protest at the Staples Center in Los Angeles and the annual Fur-Free Friday protest on Rodeo Drive in Beverly Hills helped garner widespread support and media attention.
On Saturday, October 19, 2019, LCA will honor Donna D'Errico with the Celebrity Activist Award for her work in making the world a better place for animals.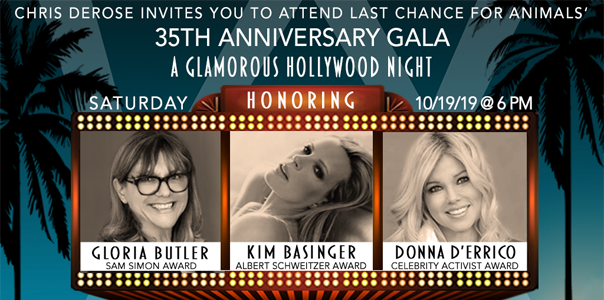 Enjoy a star-studded reception with delicious vegan hor d'oeuvres and cocktails, followed by live entertainment and a gourmet vegan dinner as LCA celebrates 35 years of animal advocacy! The gala's special award show will also honor prominent animal rights supporters Kim Basinger and Gloria Butler for their work in helping animals.
We hope you'll join us!
Have you purchased your gala ticket?
Click here to get your ticket today!