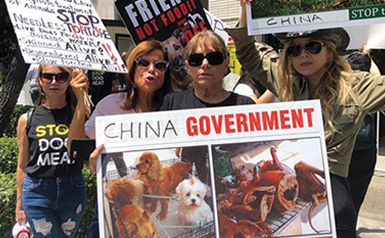 Gloria Butler, longtime manager for musical talent and wife of Geezer Butler (one of the founding members of English rock band Black Sabbath), is an ardent animal rights activist and vegan who has worked tirelessly for decades to end animal exploitation.
An outspoken critic of puppy mills, Gloria has supported LCA's "Adopt, Don't Shop" campaign since its inception and has rescued countless dogs and cats throughout the years.
Gloria has also led several of LCA's demonstrations, including the Fur-Free Friday protests in Beverely Hills, anti-dog meat protests, and has demonstrated in front of countless pet stores that sell animals derived from puppy mills. Her relentless activism has led to many of these pet stores to close down.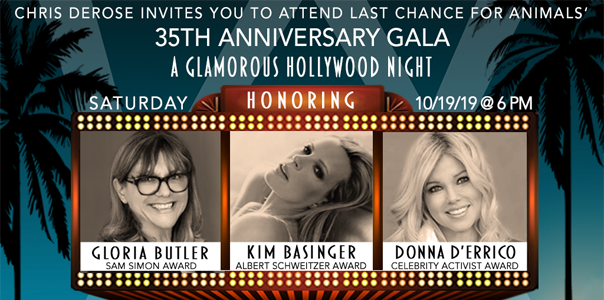 On Saturday, October 19, 2019, LCA will honor Gloria Butler with the prestigious Sam Simon Award for her work in making the world a better place for animals.
Enjoy a star-studded reception with delicious vegan hor d'oeuvres and cocktails, followed by live entertainment and a gourmet vegan dinner as LCA celebrates 35 years of animal advocacy! The gala's special award show will also honor prominent animal rights supporters Kim Basinger and Donna D'Errico for their work in helping animals.
We hope you'll join us!
Have you purchased your gala ticket?
Click here to get your ticket today!