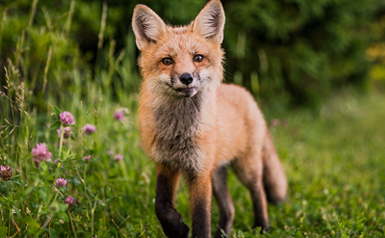 Earlier this week, New York State Assemblymember Linda B. Rosenthal (D-Manhattan) introduced anti-fur legislation that, if passed, would ban the manufacture and sale of animal pelts statewide by January 1, 2021 — the New York Post reports.
This falls on the heels of California's proposed statewide fur ban — the Fur Products Prohibition Act, AB 44 — which recently passed its first hearing in the California Assembly's Water, Parks, and Wildlife Committee.
Of her proposed fur ban, Rosenthal said: "Fur farms across the United States raise animals like raccoons, foxes, mink, and chinchillas to kill for their fur, often using cruel and inhumane methods."
A passionate animal rights activist, Rosenthal has also introduced — along with Sen. Michael Gianaris (D-Queens) — animal-friendly legislation that would make New York the third state in the nation to ban the sale of puppy mill pets.
Click here to learn more about the fur trade and LCA's Fur-Free Friday Campaign.
Photo: Unsplash