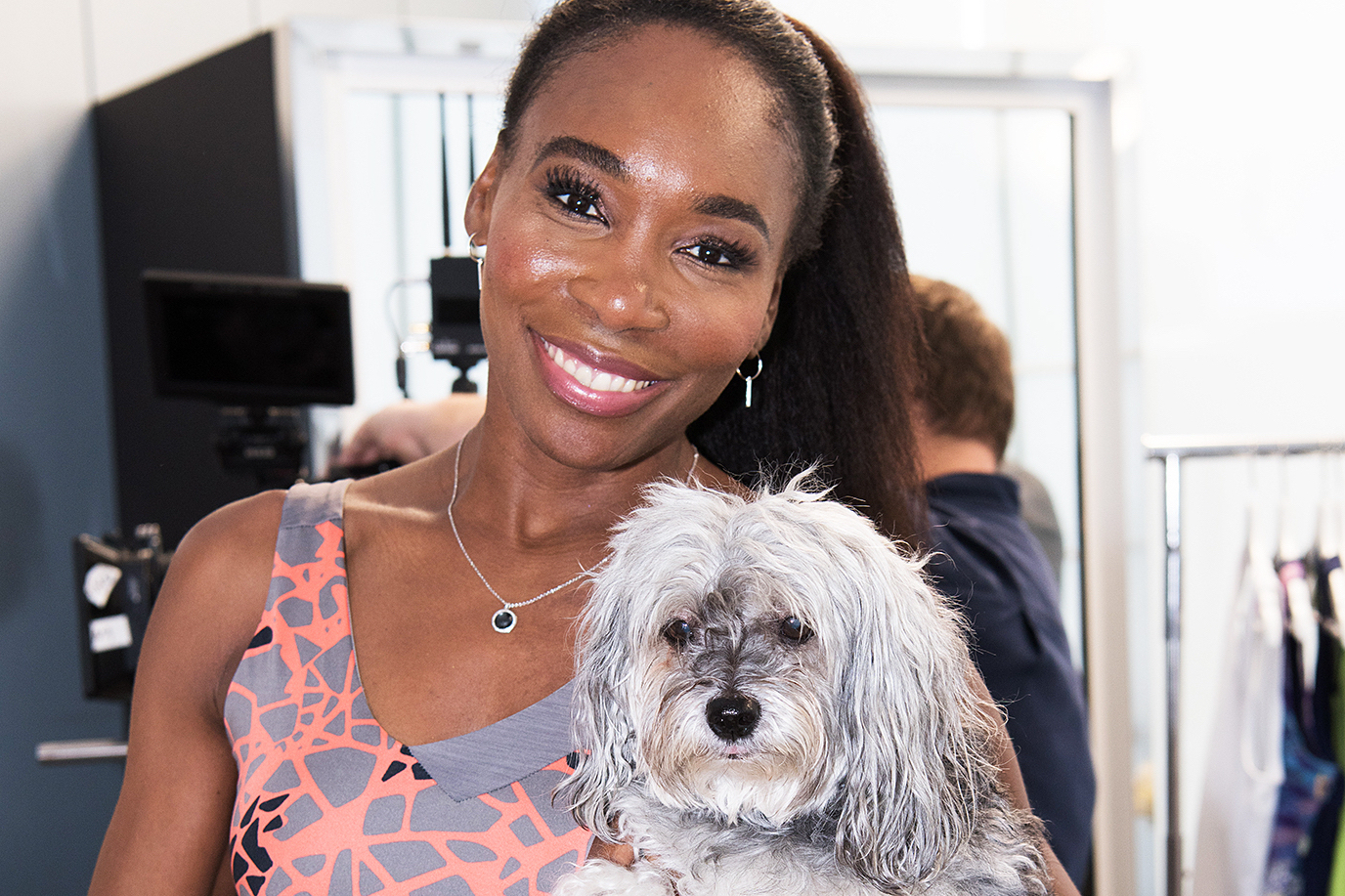 Athletes are some of the strongest, fastest and healthiest people in the world. Known for being at the peak of physical cond
itioning, it's no surprise that athletes seek the most effective training and dietary regimens to obtain optimal performance. As the benefits of veganism are becoming more widely known, many of the world's top athletes are switching to a plant-based diet. These individuals are living proof that athletes can thrive on plants alone and even outperform those who eat animal products.
Venus Williams
Venus Williams is an international tennis all-star who has won four Olympic gold medals and ranked No. 1 in the WTA singles rankings three times. After being diagnosed with Sjogren's syndrome in 2011, Williams adopted a vegan diet. She has stated that this diet change has benefited her tremendously, both on and off the court.
"I was diagnosed with an autoimmune disease, and I wanted to maintain my performance on the court. Once I started, I fell in love with the concept of fueling your body in the best way possible [through raw, vegan food]."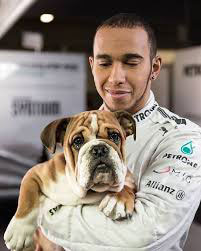 Lewis Hamilton
Formula One racer Lewis Hamilton is considered the best driver of his generation and one of the greatest drivers in the history of the sport. He holds many records, including the youngest driver to lead the World Championship, most pole positions, and most wins in a debut season. After watching a documentary about the environmental destruction caused by animal agriculture, Hamilton decided to go vegan. He frequently promotes the benefits of veganism and encourages his fans to give a sustainable and animal-friendly diet a try.
"As the human race, what we are doing to the world... the pollution [in terms of emissions of global-warming gases] coming from the amount of cows that are being produced is incredible. They say it is more than what we produce with our flights and our cars, which is kind of crazy to think. The cruelty is horrible and I don't necessarily want to support that."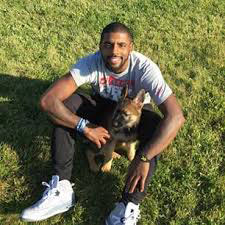 Kyrie Irving
Boston Celtics point guard Kyrie Irving is a four-time NBA All-Star and 2011-12 Rookie of the Year. He is both an NBA Champion and 2016 Olympic gold medalist. Seeking better physical health, Irving adopted a vegan diet earlier this year.
"This season I've been on more of a plant-based diet, getting away from all the animals and all that. I had to get away from that…So my energy is up, my body feels amazing. Just understanding what the diet is like for me and what's beneficial for me for having the highest energy out here and being able to sustain it at a very high level."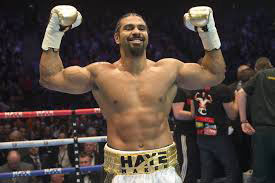 David Haye
David Haye is a professional boxer who holds two world titles. He is the first British boxer to become a unified cruiserweight world champion and heavyweight WBA champion. Haye sought the most effective ways to recover from injuries while also wanting to avoid the "horrible way animals are treated," so he chose to adopt a plant-based diet. He now attributes his health and strength to a compassionate lifestyle and dispels the common myth that vegan diets are protein deficient
"[Apes are] 20 times stronger than humans and they don't rely on a meat-based diet. They eat plants all day long. It's a myth that you need meat for strength."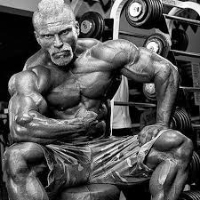 Barny du Plessis
Barny du Plessis is the reigning Mr. Universe and has been a competitive bodybuilder since 1998. He notes that after 55 competitions, he is performing better than ever after switching to a vegan diet. Du Plessis recognizes the environmental, health and ethical issues involved with eating animals, and is continually impressed by the numerous benefits of a vegan lifestyle.
"These days I train half as much, do half as much but get better results. Why? Only one answer, going vegan, GMO free, and organic. My body is running perfectly,"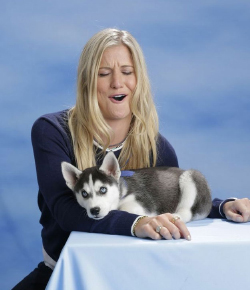 Hannah Teter
Hannah Teter is an Olympic champion snowboarder who won a gold medal in 2006 and a silver medal in 2010, in addition to winning 8 medals in the Winter X Games. As an Olympic athlete, Teter is dedicated to consuming the best possible foods to maintain optimal physical performance. As a result, she switched to a plant-based diet nearly a decade ago.

"I feel stronger than I've ever been, mentally, physically, and emotionally. My plant-based diet has opened up more doors to being an athlete. It's a whole other level that I'm elevating too. I stopped eating animals about a year ago, and it's a new life. I feel like a new person, a new athlete."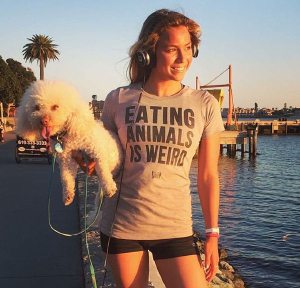 Tia Blanco
Tia Blanco is a professional surfer ranked in the top 50 female surfers in the world. She won a gold medal at the ISA Women's World Surfing Championship in both 2015 and 2016. Blanco is currently working toward competing in the 2020 Tokyo Olympics, and her vegan diet helps her stay healthy and fit. Raised as a vegetarian, Blanco made the switch to vegan to avoid supporting the cruelty of the dairy and egg industries.
"I went vegan for the animals...I feel really great eating a plant-based diet and love the way it makes me feel physically and mentally. Many of us know the effects of diet on one's health, but fail to realize that diet plays a huge role in more than just your personal well-being."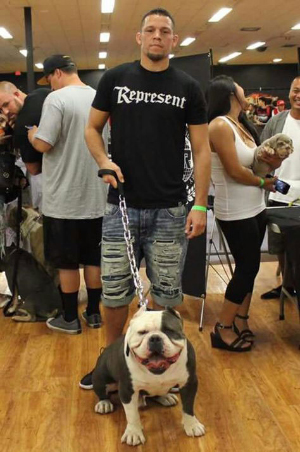 Nate Diaz
Nate Diaz is a professional MMA fighter who currently competes in the UFC. As the winner of The Ultimate Fighter 5, Diaz quickly became one of the top fighters. He holds victories over many of the world's most talented fighters and holds the second most submission victories in the UFC. Nate says that a vegan diet has played a significant role in his success. He has stated that this diet has made him quicker, increased his energy, and improved his recovery.
"I think you're a smarter and more intelligent fighter [when you go vegan]. Me and my brother are at the top of the game and have been for a long time. We're obviously doing something right. Besides knowing how to kick somebody in the head, you should know how to feel good tomorrow."
Whether you're an athlete yourself or just looking for a healthier and more compassionate lifestyle, consider giving a vegan diet a try. Click here to learn more about how easy and delicious an animal-friendly diet can be!